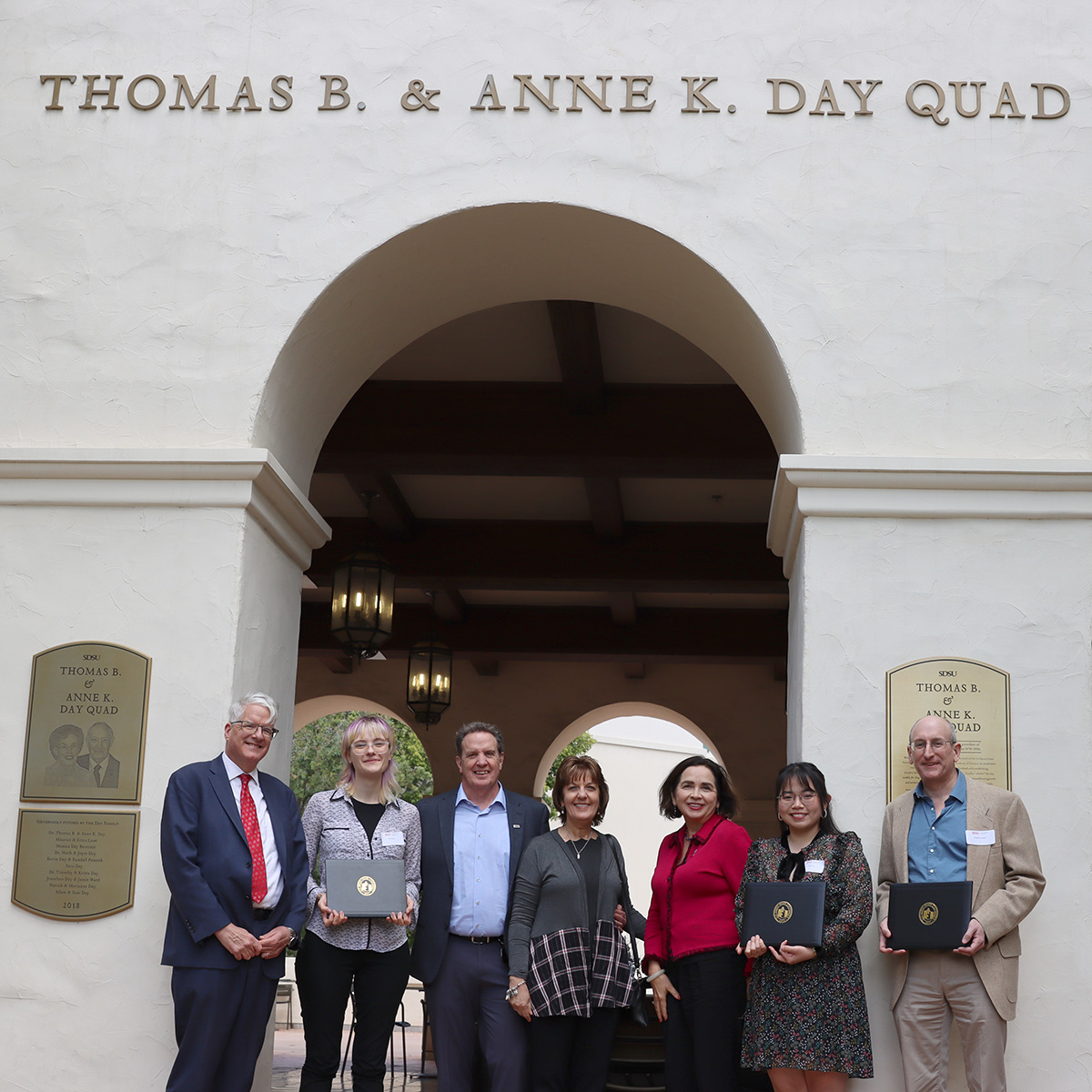 by Julianne Lee
This year, we celebrate the recipients of the 2023 Thomas B. Day Award for Excellence in Physics. Ky Putnam was recognized as the most outstanding undergraduate student, Trang Tran was the most outstanding graduate student, and associate professor Ken Nollett was the most outstanding faculty member. Congratulations to this year's award recipients!
The Thomas B. Day Awards for Excellence in Physics endowment was created in memory of President Day to annually recognize and reward one outstanding teacher and one or more outstanding students in perpetuity. These prestigious awards will support faculty and students financially and in advancing their careers.
While many may recognize him for his work as president of SDSU, President Day was also a successful physicist with a passion for teaching and aided in transforming the future of U.S. science through his work at the National Science Board.
Throughout his studies at Notre Dame and Cornell, President Day developed theoretical (mathematical) explanations of experimental observations about atoms and atomic reactions, which led to breakthroughs in the field. Shortly after, he became a professor at the University of Maryland and was named Maryland's Outstanding Young Scientist at 30. President Day was then appointed to the National Science Board, where he guided the U.S. into the 21st century of advanced astronomy, quantum, artificial intelligence, etc.
Now, SDSU is world-renowned for conducting research and for excellence in teaching because of President Day's implementation of the teacher-scholar model.
Read more about Thomas B. Day.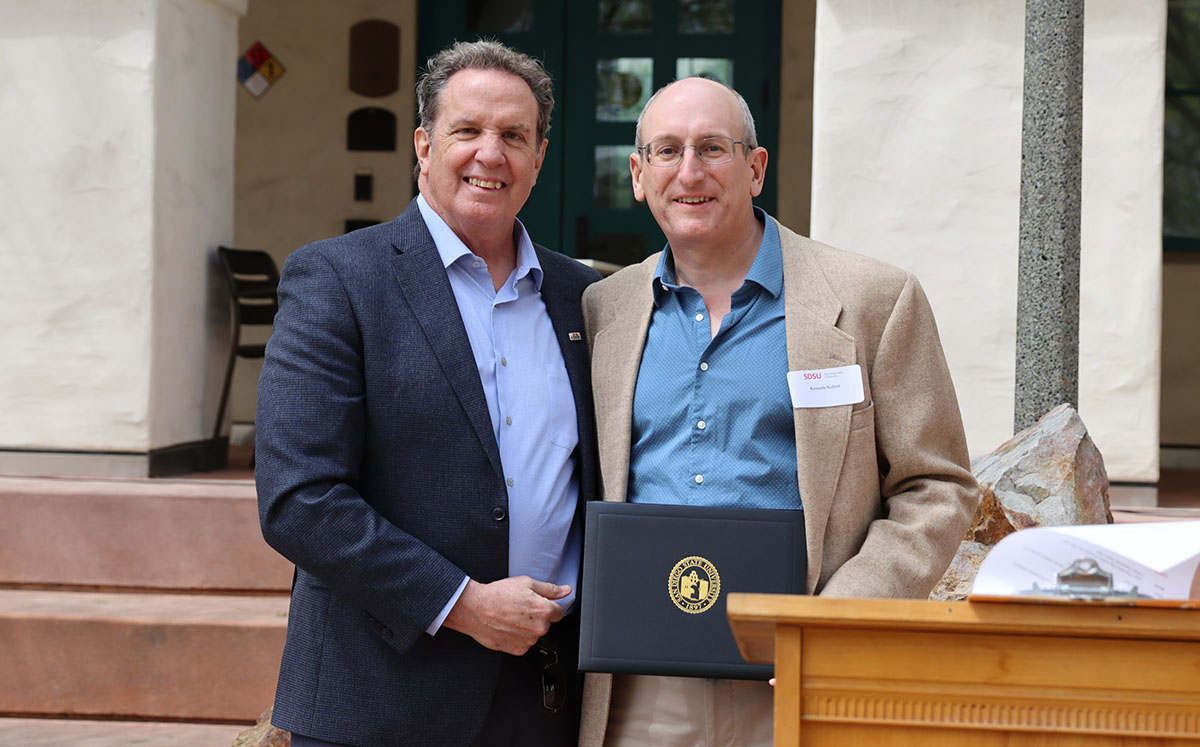 If you would like to support future recipients of the Thomas B. Day awards, please make an online contribution.