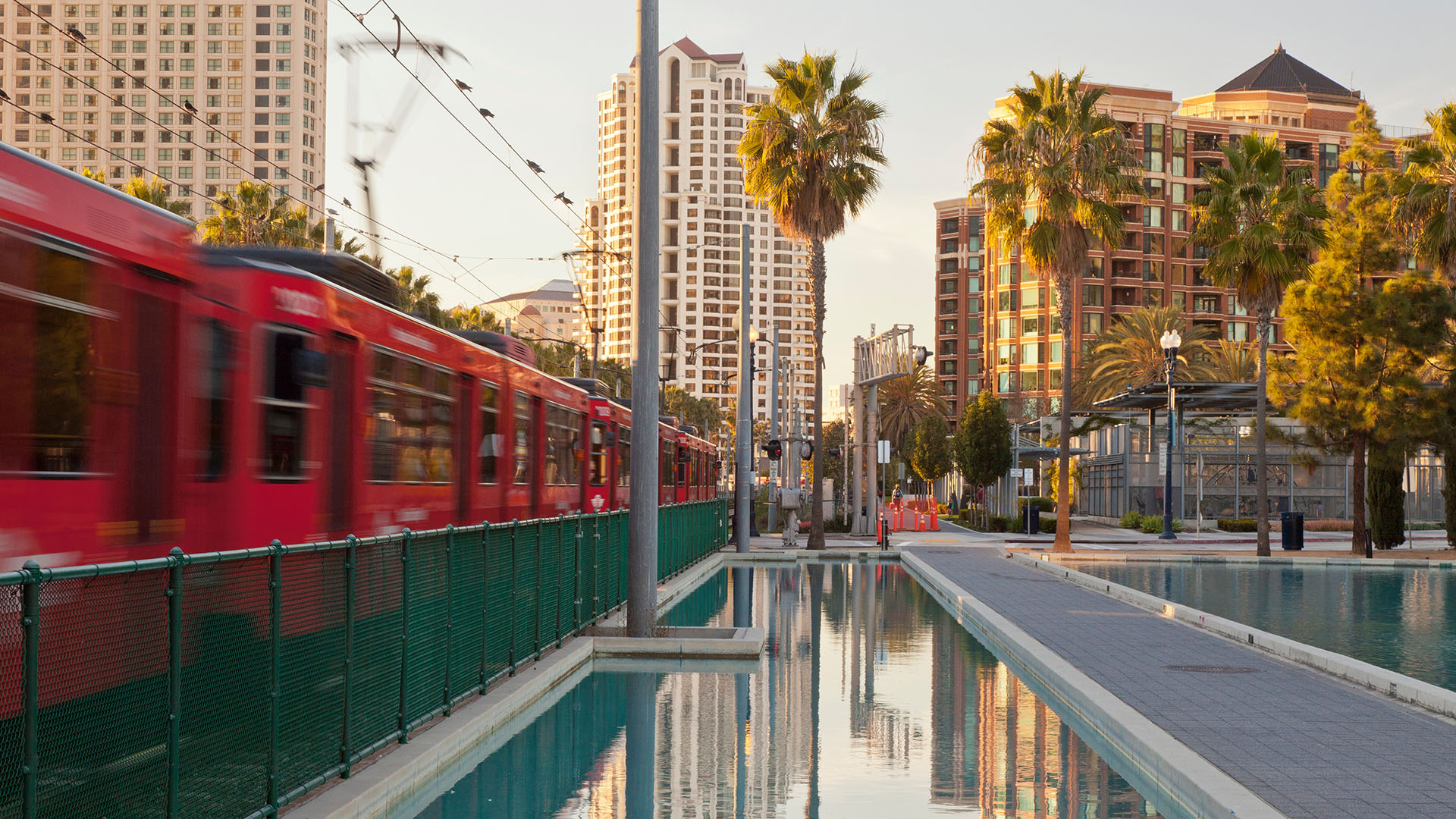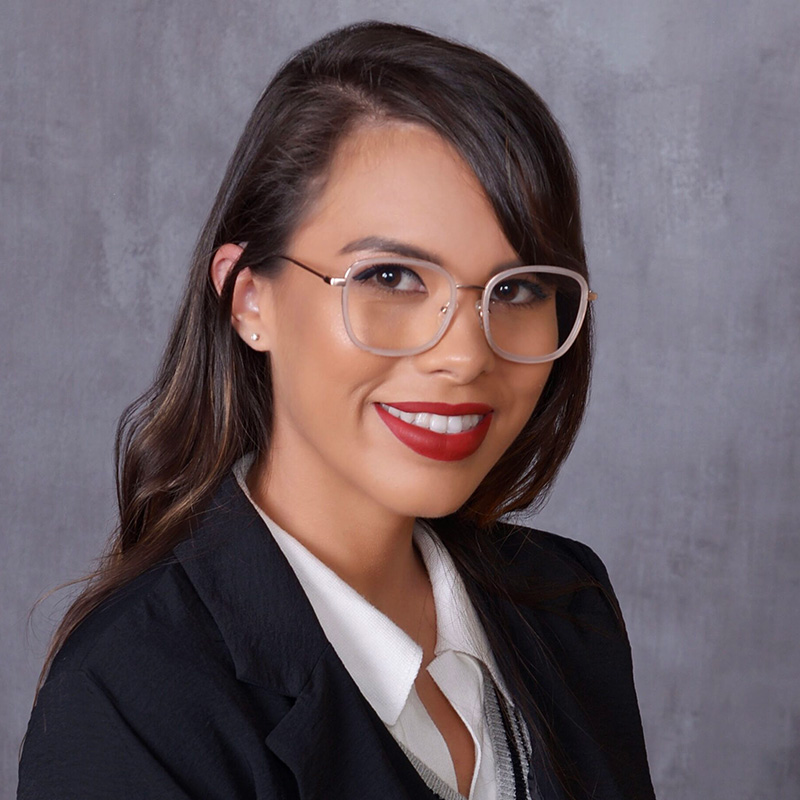 Psychology master's student Adriana Rios achieves many firsts while leading an interdisciplinary team to assess the accessibility of public restrooms in San Diego transit areas.
An interdisciplinary team from San Diego State University analyzed the accessibility of public restrooms along transit lines countywide and found a shortage of facilities, particularly in the busiest stations, and a lack of important features in existing restrooms.
Their project, "Where Can You Go On the Go?" was an initiative of SDSU's Project for Sanitation Justice (PSJ) and won the communication award for the 2023 Spatial Thinking Student Competition, a contest sponsored by the International Statistics Institute and geographic information system (GIS) technology company Esri.
Leading the project was SDSU second-year psychology master's student Adriana Rios, who said her experiences growing up in San Diego and becoming a single mother at a young age inspired her to conduct work that promotes accessibility and helps give back to the community.
As PSJ's lead student mapper, Rios was responsible for building an interactive story map with public restroom locations and data including whether they are ADA accessible, gender neutral, or have baby changing stations. Using advanced mapping techniques and data she both gathered herself and received from the San Diego Metropolitan Transit System, she created this tool for users to easily access this information.
"We used San Diego as a case study because we've had different disease outbreaks that have been linked to the lack of public restrooms," Rios said. "It's a great example of how imperative it is to have that resource, especially with our growing homeless population. It's vital for them to have access to basic sanitation and hygiene."
A Public Health Issue
Rios said public restroom accessibility is both a social justice and public health issue that is especially pertinent to San Diego County. The region has in recent years seen several outbreaks of sanitation-related diseases, namely hepatitis A and shigellosis, which particularly affect individuals experiencing homelessness.
Her team's research found that only one out of three trolley stations have public restrooms even within a quarter-mile. The busiest station in the MTS, downtown's 12th and Imperial station, has only two free and publicly-accessible restrooms. The second-busiest station, San Ysidro, has none.
"The most surprising factor is the barriers that exist for this basic human right, like how many restrooms are closed, how many cost money, how many you need to be a customer for," Rios said. "It's such a basic thing that we may not think it's this inaccessible but it really is and it's problematic."
Rios said that her own background and life experiences have led her to this field, where she strives to promote accessible and inclusive resources within the community.
"Coming from a marginalized community myself and a family of nine of low socioeconomic status, I've always wanted to give back," she said. "Then when I became a mother really young, being able to access the resources our community provides to single mothers helped me get back on my feet. It opened my eyes to how I want to be that change agent for somebody else or for the community too."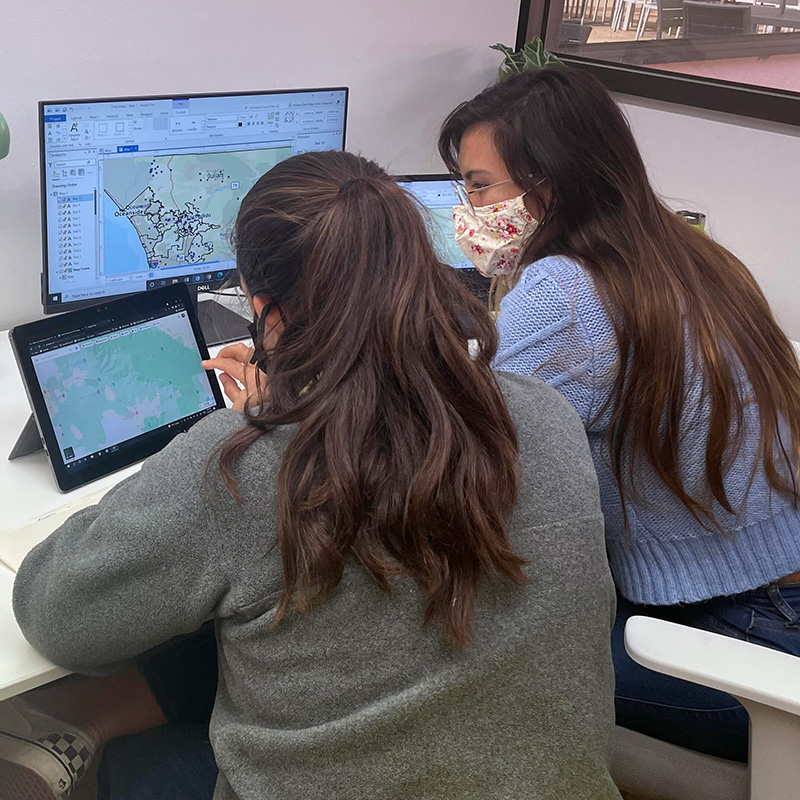 Building on Research 
This project is the culmination of nearly three years of work involving SDSU's College of Sciences, School of Public Affairs and College of Health and Human Services. Faculty advisors on the project were Megan Welsh Carroll and Madison Swayne, both from the School of Public Affairs, as well as Public Health faculty Jerel Calzo and Jennifer Felner. Rios said that by applying the knowledge of each discipline, she gained important lessons about the steps involved with conducting community-based advocacy research.
"Having all the different perspectives really helped bring full circle a social justice mindset for me," she said. "I learned how research can be used as a foundation for justifying social objectives and social needs, and has the ability to directly inform equitable policymaking."
Rios has been a part of PSJ since it began in 2020, the year she transferred to SDSU after attending Grossmont College for two years.
"It's been an honor having the resources to be able to go back to school," she said. "I've not only had the drive of my kids but for the opportunity I've been given, I really wanted to excel."
Rios has completed her undergraduate degree in psychology and is homing in on completing her master's. In addition, Rios has completed this award-winning project and published her first article about the project as the first author in a peer-reviewed, open-access journal.
"I hope this project brings attention to and justification for more adequate, fair, and equal access to sanitation and hygiene, opening up those facilities that are so needed for our community," she said.
Learn more about SDSU's Department of Psychology.