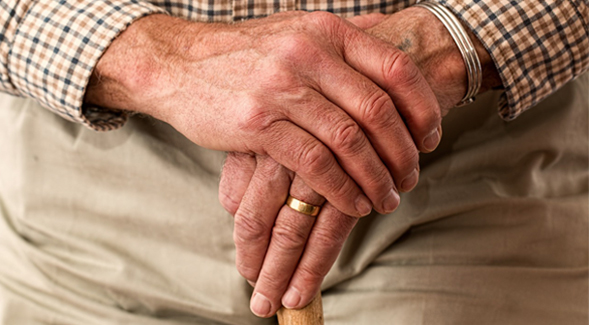 "SDSU has been in the forefront of training future Latino researchers for more than 30 years, especially within the School of Public Health and the Department of Psychology."
A five-year NIH grant will also fund training and mentoring of underrepresented investigators.
The National Institute on Aging (NIA) awarded scientists at San Diego State University and University of California, San Diego (UCSD) a five-year, $4 million grant to boost the number of Latino and other underrepresented minority researchers studying Alzheimer's disease and related dementias afflicting seniors of Latino origin.
More than five million Americans are currently diagnosed with Alzheimer's disease, a number expected to more than double by 2060 without prevention or cure, according to the Centers for Disease Control and Prevention.
Latinos are the largest ethnic-racial minority in the United States, and by 2050, they are projected to comprise nearly one-third of the population. In California and Texas, people of Latino origin already represent almost 40 percent of residents.
Yet Latino investigators are under-represented among U.S. researchers in the, especially those awarded research dollars by National Institutes of Health and other funders. The NIA is a division of NIH.
As the U.S. Latino population grows, so will the numbers living with Alzheimer's and related dementias—possibly to as high as 3.2 million by 2060.
Resources for the community
Disparities in Alzheimer's and related dementias exist even within the distinct Latino communities. For example, studies indicate that persons of Caribbean origin may have a four-fold greater risk of developing the disease compared to whites and those of Mexican origin.
Reasons for this disparity remain elusive, in part because new data and resources haven't been available to younger scientists wishing to spend more time on Latino-specific dementia research.
The new NIA grant will allow researchers from SDSU and UCSD to create the San Diego Resource Center for Advancing Alzheimer's Research in Minority Seniors (SDRC-ARMS). The center will recruit, train and mentor investigators from underrepresented backgrounds to lead basic research into and clinical treatment of Alzheimer's.
SDRC-ARMS will provide mentorship, data, analytic and intellectual resources to supported researchers throughout Southern California, helping sustain their work and scientific careers with independent funding.
"SDSU has been in the forefront of training future Latino researchers for more than 30 years, especially within the School of Public Health and the Department of Psychology," said John Elder, co-principal investigator and distinguished professor in SDSU's School of Public Health.
"Our former doctoral students and postdoctoral fellows are among the leaders in Latino health research in the country," Elder added. "They continue to demonstrate to our own community and the entire nation our commitment to developing a diverse academic workforce."
Co-principal investigator from SDSU with Elder is Paul Gilbert, professor in the Department of Psychology. Co-principal investigators from UCSD are Hector González, associate professor in the Department of Neurosciences, and overall lead investigator, Alison Moore, professor in the Department of Medicine and chief of the Division of Geriatrics and Gerontology.
The grant highlights the institutions respective strengths: UCSD's expertise in geriatrics and aging research, behavioral, sociocultural and systems biology, and SDSU's strengths as a research-prolific, Hispanic-serving institution with robust programs in public health and psychology.
Other community organizations involved in Alzheimer's research and support will become collaborators, including the Alzheimer's Association, Alzheimer's San Diego, Glenner Alzheimer's Family Centers and Southern Caregiver Resource Center.