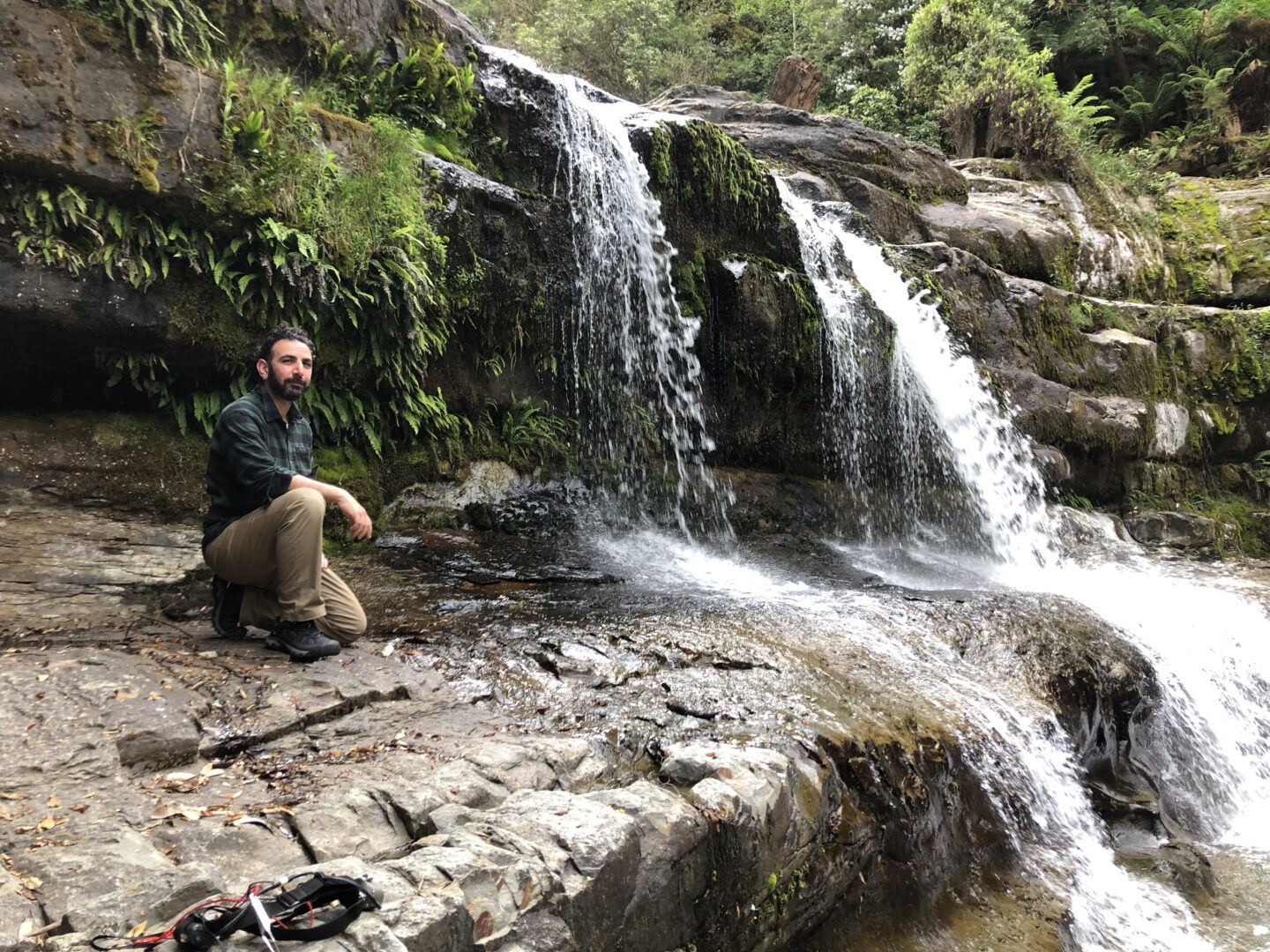 Triple SDSU alumnus Shahan Derkarabetian ('06, '09, '17) is the new Curator of Entomology for the San Diego Natural History Museum, where he works studying and researching arachnids
Arachnophobia, the fear of spiders or other types of arachnids, is one of the most common and intense fears. Not for triple San Diego State University alumnus Shahan Derkarabetian ('06, '09, '17), however.
Researching and studying arachnids is something Shahan does for a living in his new role as Curator of Entomology for the San Diego Natural History Museum. But Shahan's work with arachnids started long before his position at the museum.
Arachnids and Academics
Growing up in southern California, Shahan was always interested in animals and insects. Whether it was chasing lizards with his friends or watching different kinds of wildlife pass by, Shahan was surrounded by nature.
Despite having three degrees in Biology, Shahan wasn't originally going to pursue a career in the field. While working at a pet store during his undergraduate years, Shahan's co-workers began talking about their biology courses and field trips, which caught Shahan's attention. After realizing how much fun studying animals would be, Shahan switched his major to biology and never looked back.
Not quite sure what he wanted to do with his biology degree, Shahan enrolled in a class entitled 'Terrestrial Arthropods' with Dr. Marshal Hedin, his future graduate advisor, where he was introduced to the idea of working with arachnids.
"Before I took that class, I wasn't sure what I would really do with a biology degree, but that class opened my eyes to a very interesting group of animals," said Shahan. "I got hooked when I took that class, and that interest grew when I started helping out in his research lab."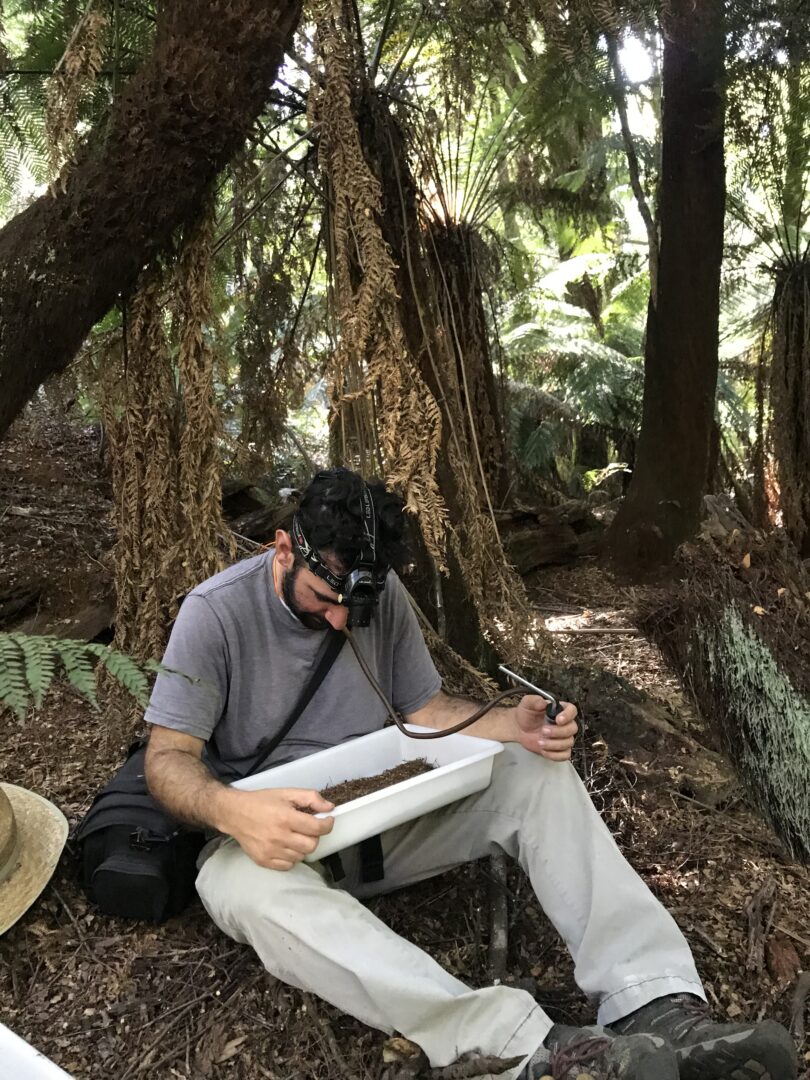 During his fieldwork and research, Shahan Derkarabetian ('06, '09, '17) has had opportunities to travel to places such as Victoria, Australia. (Courtesy Shahan Derkarabetian)
After graduating with his Bachelor's in Biology from SDSU in 2006, Shahan went on to receive his Master's in Biology from the university in 2009. In 2017, Shahan received a Ph.D. in Biology from SDSU's joint doctoral program with the University of California, Riverside.
The research Shahan did while a graduate student would lead him directly to a position at the Museum of Comparative Zoology at Harvard University, where he worked as a postdoctoral researcher for five years before returning to San Diego this past month.
"Over that time, I enjoyed working in a museum setting immensely and eventually remembered that is what I want to do," said Shahan. "When this job at the San Diego Natural History Museum came up, it was perfect, and I went all in."
Extraordinary Research
One of the best things about working in this field, Shahan says, is all the traveling and the fieldwork he gets to do. Shahan has had opportunities to travel to Japan, Australia, and New Zealand, along with other cool places around the United States.
"During fieldwork, you just travel around, camp, hike, and look for any arachnids we are researching," said Shahan. "It's great, relaxing, and it gives me that much-needed time in nature."
The other great thing about working in this field is all the astonishing research Shahan has been able to do. As a systematist and evolutionary biologist, Shahan has been able to do research on various species all over the world.
Specializing in arachnids that are not spiders, called Opliliones, Shahan does taxonomy (naming species), classification (organizing species into groups), and lastly, species discovery.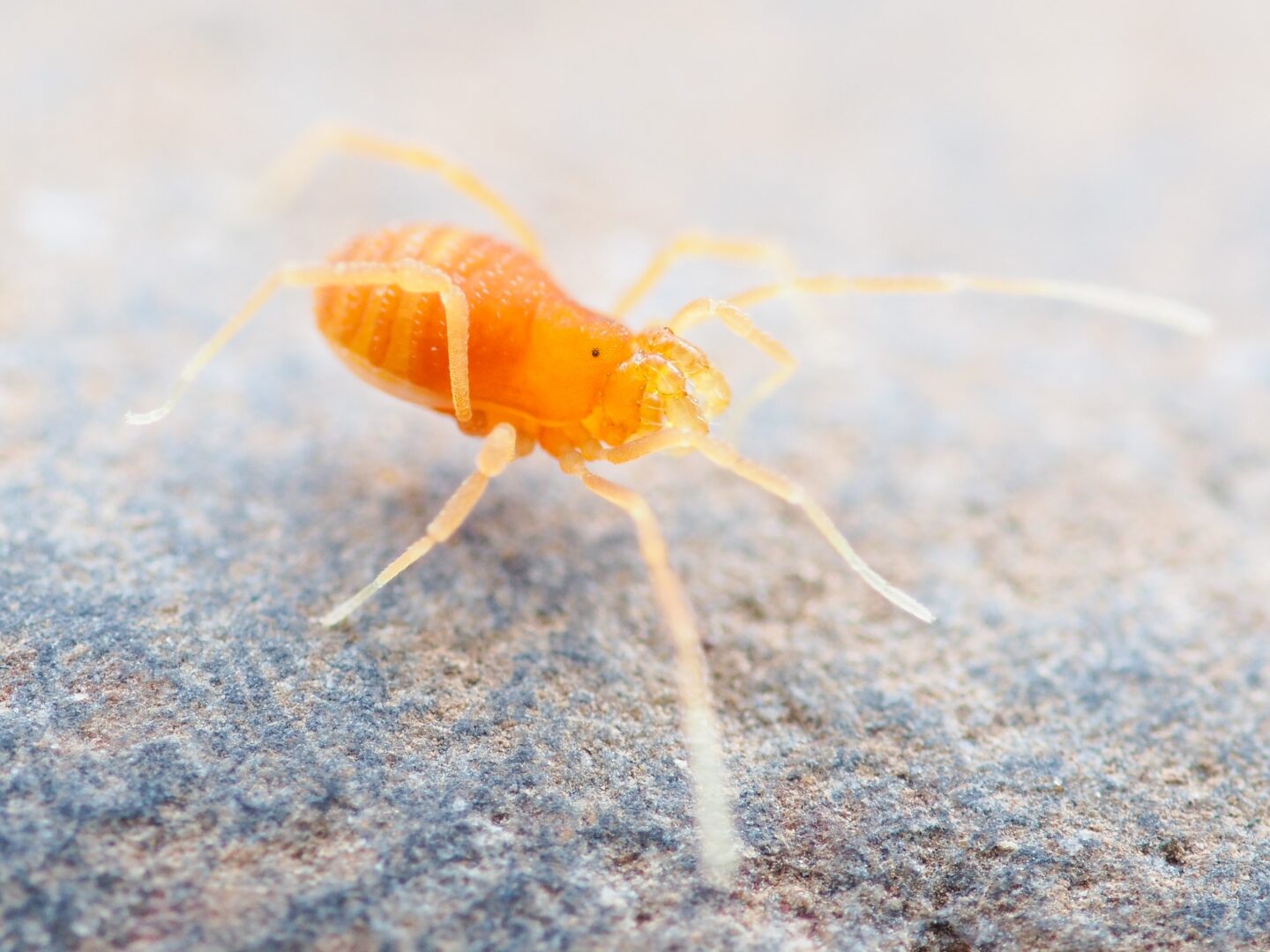 Shahan specializes in Opiliones. This photo he took is one of a new species in the genus Sitalcina, only known from Palos Verdes. (Courtesy Shahan Derkarabetian)
"Throughout my research, I have discovered and named many new species, genera, and even families from all over the world," said Shahan. "During my Ph.D., I named a new species after Luke Skywalker from Star Wars."
As the new Curator of Entomology for the San Diego Natural History Museum, Shahan looks forward to bringing some of his research to the museum and starting new projects with local arachnids.
If you don't have arachnophobia and want to help out at the museum, you're in luck. Shahan is also a macro photographer, where he takes photos of his work and what he is studying and shares them online on his Twitter and Instagram pages (@sderkarabetian).
If you want to go even a step further than just looking at photos of arachnids and want to be more hands-on, Shahan says the museum is always looking for volunteers and encourages people to participate in community science events like the City Nature Challenge and the Border BioBlitz.
Back to San Diego
While Shahan's career may have taken him away from San Diego for a little while, he maintained his connections to SDSU and San Diego.
"My main connection to SDSU has always been my grad school advisor. We have been constantly talking and collaborating on research since I left," said Shahan.
Now back in San Diego, the two look forward to continuing their collaboration just down the street from one another.
Thankful for his time at SDSU and all it gave him, Shahan hopes current students and recent alumni will take advantage of everything the university offers.
"SDSU is an excellent university, which is why I chose to get three degrees from there. Take advantage of the opportunities you have while there, whatever they may be," said Shahan.
Originally published on SDSU Alumni