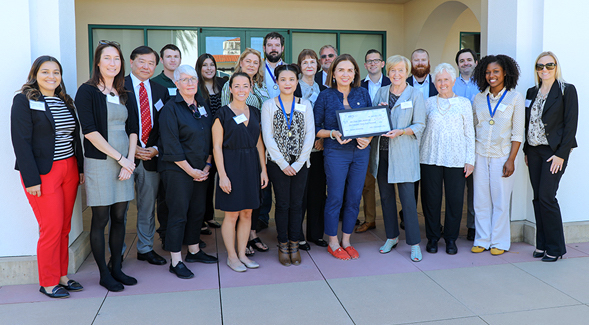 Accepting RENEWAL Applications Now!
ARCS Scholarships (Achievement Rewards for College Scientists) are available for our doctoral level (JDP) students in Sciences and Engineering in the following areas of study: Cell and Molecular Biology, Ecology, Evolutionary Biology, Chemistry, Geophysics, and Engineering Science (Aerospace and Mechanical, Bioengineering, Electrical and Computer and Structural).
ARCS Scholarships are $10,000 and up to 10 scholarships will be awarded. Students must have a minimum 3.5 GPA in order to be awarded.
Applications are due by 4:00PM on Tuesday, August 31.
The following application document is encrypted and you must request a password from Jenna Levasseur in order to use it. Download the PDF to your device, complete it, save it, and send it with your academic Curriculum Vitae to Jenna Levasseur.
The ARCS Scholarship requires a nomination letter of recommendation by your faculty research mentor.
Your mentor will need to send the nomination letter to jlevasseur@sdsu.edu no later than 4:00 p.m. on Tuesday, August 31.
Ph.D. Biology (candidate)
Cell and Molecular Biology; Environmental Microbiology
Joint SDSU / UC San Diego
B.A. in Biology
Harriet L. Wilkes Honors College at Florida Atlantic University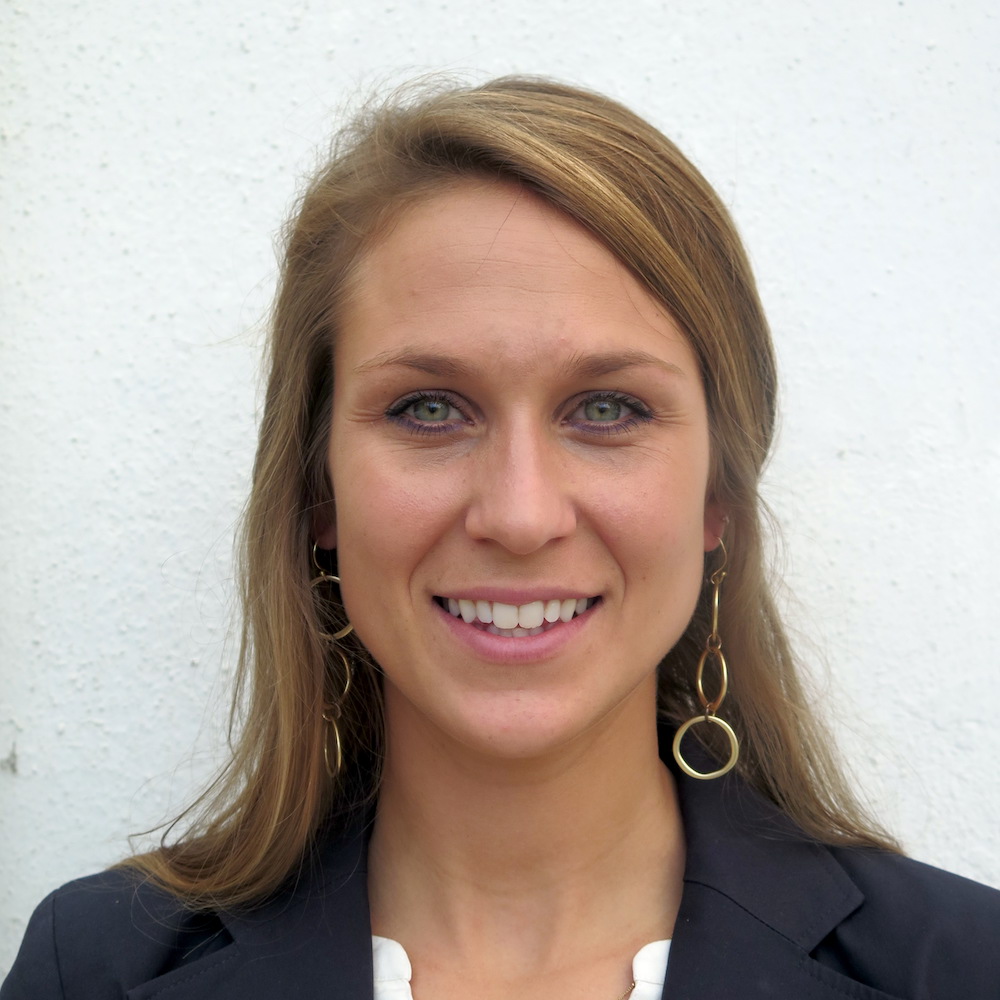 About Amanda
Many bottom-dwelling marine animals, like corals and tubeworms, release their babies into the water column, where they swim in search of an environmental cue that indicates a suitable place to settle onto the seafloor and develop. Certain bacteria coating submerged surfaces can serve as this environmental cue. Amanda's research investigates a single probiotic marine bacterium and demonstrates that it can produce multiple different cues that influence the babies to settle down. Harnessing these bacteria as "environmental probiotics" may allow scientists to restore threatened ecosystems (like coral reefs) in the future.
Personal Interests
Academic: Mentoring students and enhancing scientific communication | Personal: Live music – the funkier the better; surfing; backcountry camping; SCUBA.
My ARCS Award
To me, the ARCS Foundation award signifies recognition of both my accomplishments and my potential in academia. I am particularly honored to be recognized by the ARCS Foundation because of its history with female leadership. I wouldn't be where I am today without the support of strong independent women, which makes the support from the ARCS Foundation even more impactful to me. Furthermore, I appreciate the financial support and the investment in my future because they allow me to continue my doctoral research and reach for higher impact projects. The supplementary funds make my salary more sustainable as a graduate student with real-world financial responsibilities.
Award Donor
Reuben H. Fleet Foundation Fund
Current Research
My doctoral research has identified that a single beneficial marine bacterium, Pseudoalteromonas luteoviolacea, is capable of producing two previously described metamorphosis- inducing cues. One is a halogenated chemical called tetrabromopyrrole that can induce coral metamorphosis. The other is a proteinaceous complex called Metamorphosis-Associated Contractile structures that facilitates tubeworm metamorphosis.
Using a combination of approaches including comparative genomics, bacterial genetics, and biochemistry, my research is the first to directly compare the effects of both cues on different model animals in the laboratory. We edited the bacterial genome and generated mutant strains lacking genes necessary to produce the chemical and protein cues independently. We then exposed larvae of model organisms (tubeworms and hydra) to the manipulated bacteria in metamorphosis assays and counted the number of larvae that metamorphosed in response to each bacterial treatment.
Interestingly, a previous study found that P. luteoviolacea is capable of inducing coral metamorphosis, but neither the chemical nor the protein structure identified previously was offered as an explanation for this phenomenon. We have constructed a library of tetrabromopyrrole mutant bacteria that will be used to probe the effect of the mutant strains of bacteria on coral larvae.
Publications & Posters
Alker, A.T.; Delherbe, N.; Purdy, T.N.; Moore, B.S.; Shikuma, N.J. Genetic examination of the marine bacterium Pseudoalteromonas luteoviolacea and effects of its metamorphosis-inducing factors. Environmental Microbiology, August 2020. [https://doi.org/10.1111/1462-2920.15211]
Cavalcanti, G.S.; Alker, A.T.; Delherbe, N.; Malter, K.; Shikuma, N.J. The influence of bacteria on animal metamorphosis. Annual Reviews of Microbiology, 2020, 74:1, 137-158. [DOI: 10.1146/annurev-micro-011320-012753]
Rojas,* M.I.; Cavalcanti,* G.S.; McNair, K.; Benler, S.; Alker, A.T.; Cobián-Güemes, A.G.; Giluso, M.; Levi, K.; Rohwer, F.L.; Bailey, B.A.; Beyhan, S.; Edwards, R.A.; Shikuma, N.J. A distinct contractile injection system found in a majority of adult human microbiomes. mSystems, 2020, 5 (4) e00648-20. [https://doi.org/10.1128/ MSYSTEMS.00648-20]
Alker, A.T.; Delherbe, N.; Purdy, T.N.; Little, M; Rohwer, F.L.; Wegley-Kelly, L.; Moore, B.S.; Shikuma, N.J. A marine bacterium produces three distinct factors that stimulate animal metamorphosis. Ocean Sciences Meeting. 18 Feb 2020. San Diego, CA
Awards & Honors
ARCS Foundation, Inc. – San Diego Scholar 2020-2021; International Coral Reef Society Student Travel Award, May 2020; National Science Foundation – Graduate Research Internship Award, January 2020; NSF – Graduate Research Fellowship 2017-2022
Benefits to Science and Society
Amanda's research develops the potential of the marine bacterium Pseudoalteromonas luteoviolacea as a tool for understanding the underlying cellular mechanisms that influence metamorphosis in diverse animals. Harnessing settlement-inducing bacteria and their specific cues could pave the way for the production of coral settlement products and could be used in aquaculture to increase settlement efficacy. Furthermore, understanding the specific cues that facilitate metamorphosis in diverse animals can help us understand how to control biofouling on the hulls of ships.
Theresa Leigh Ute Burnham
Ph.D. Ecology (candidate)
Ecology; Marine Fisheries Ecology and Management
Joint SDSU / UC Davis
B.S. in Biology
Northeastern University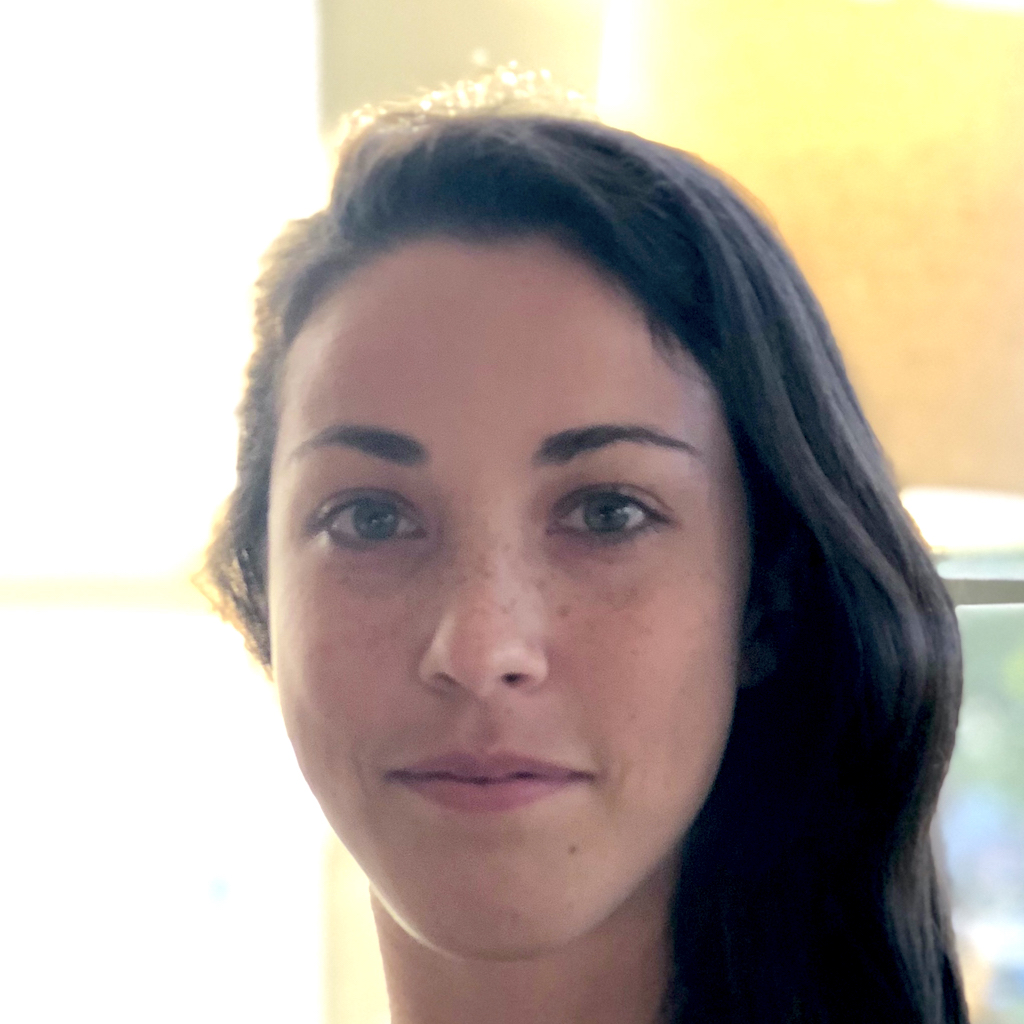 About Theresa Leigh
Around the world, marine fisheries are threatened by increasing demand for seafood and warming oceans. Theresa's research focuses on improving management of the lucrative, but vulnerable, spiny lobster fishery in Southern California and Mexico. By gathering fishing data, biological characteristics, and genetic signatures from lobsters along the Pacific coast, Theresa aims to create modern, climate-ready solutions for the environmental problems faced by small-scale fisheries and the coastal communities that rely on them.
Personal Interests
I spend my free time hiking and biking in nature, cooking and baking at home, or volunteering for political campaigns.
My ARCS Award
The ARCS Foundation award is meaningful to me in many ways, chiefly in celebrating my research goals and accomplishments. Outside validation is extremely rewarding, and being welcomed into the ARCS community provides a new network of hard-working scientists to collaborate with and entrepreneurial women that I admire. Further, the financial component of the award helps ease the stress and inflexibility that come with pursuing a doctoral degree while living in poverty. The ARCS Foundation award will provide valuable flexibility as I advance in my career and aid me in reaching my full potential as a professional scientist.
Award Donor
Reuben H. Fleet Foundation Fund
Current Research
Motivated by a deep appreciation for the inherent value of our oceans and coastal community members, my research aims to enhance the sustainability of the California spiny lobster fishery in the face of global change.
My dissertation work is focused on three components of the fishery: (1) management, (2) population structure, and (3) impacts of climate change. To address the management aspect, I am developing a predictive simulation model that compares the effectiveness of different management procedures in various scenarios (e.g. future climate states). I am working with California Department of Fish & Wildlife to create a model that can be implemented directly into management.
For my second chapter, I am using next-generation sequencing techniques to determine the genetic signatures of lobsters over 800 miles of their range. Identifying genetic differences between subpopulations may help managers develop more effective, spatially-explicit conservation methods.
Finally, I am analyzing the relationship between the lobster fishery and increasingly frequent marine heat waves to understand how climate change may impact California's fifth most valuable marine fishery. This component will be useful to fishers as they plan future fishing seasons under new climate norms.
Publications & Posters
Burnham, T.L.U.; Dunn, R.P.; O'Rourke, S.; Miller, M.; Hovel, K.A. Implications of spatially variable demography and fishing behavior of a binational fishery. 6th Annual International Marine Conservation Congress. 18 August 2020, Virtual
Knight, C.J.; Burnham, T.L.U.; Mansfield, E.J.; Crowder, L.B.; Micheli, F. COVID-19 reveals vulnerability of small-scale fisheries to global market systems. Lancet Planet. Health. 2020; 4:e219
Burnham, T.L.U.; Miller, M.; O'Rourke, S.; Hovel, K.A. Clarifying population structure of the California spiny lobster (Panulirus interruptus). 100th Annual Western Society of Naturalists Meeting. 3 November 2019, Ensenada, Baja California, Mexico
Saley, A.M.; Smart, A.C.; Bezerra, M.F.; Burnham, T.L.U.; Capece, L.R.; Lima, L.F.O.; Carsh, A.C.; Williams, S.L.; Morgan, S.G. Microplastic accumulation and biomagnification in a coastal marine reserve situated in a sparsely populated area. Mar. Pollut. Bull. 2019; 146:54-59
Awards & Honors
Ecological Society of America Policy Section Registration Grant 2020; University of California UC MEXUS Small Grant Award 2018-2019; University Graduate Fellowship, San Diego State University 2017-2019; National Oceanic and Atmospheric Administration Holling's Scholar 2013-2015
Benefits to Science and Society
My research will enhance our understanding of the biology and ecology of the valuable California spiny lobster, promoting the creation of more effective management strategies. This outcome can benefit fishers and coastal communities that depend on this species for livelihood and recreation. This is important as fisheries face increasing threats due to warming oceans and overexploitation. My findings will also be applicable to other marine fisheries species that occur across national boundaries and experience different environmental conditions throughout their range.
Ph.D. Chemistry (candidate)
Organic Chemistry; Asymmetric Catalysis in Medicinal Chemistry
Joint SDSU / UC San Diego
B.S. in Chemistry
UC San Diego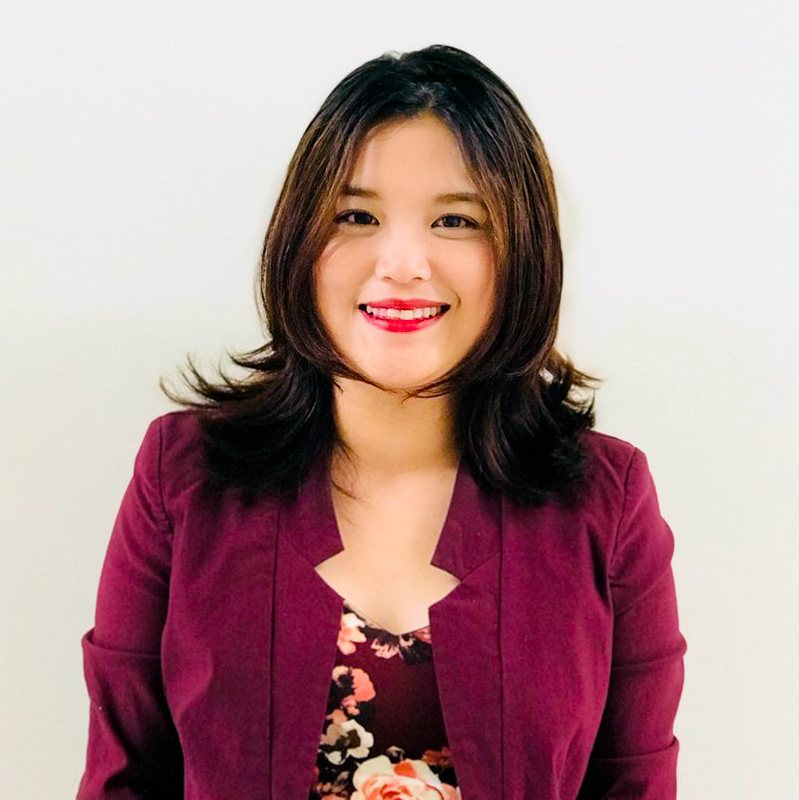 About Mariel
Obtaining 'large-scale,' industry-standard quantities of enantiomerically pure (i.e. the correct conformational and stereochemical structure of) drug scaffolds represents a major challenge in drug discovery, as the traditional state of industry currently lacks time and cost- efficient processes. This is likely due to the current lack of catalytic, synthetic, and asymmetric methodologies amenable with medicinal chemistry efforts. Mariel started conducting graduate-level research under Dr. Jeffrey L. Gustafson at SDSU. She has since developed some of the desirable, general strategies to access pharmaceutically relevant scaffolds.
Personal Interests
Mariel still enjoys Harry Potter and frequently rewatches the series with a bowl of ice cream. She also enjoys going to rock concerts (particularly for music from the 60s, 70s, and 80s), and her pastime is walking around San Diego.
My ARCS Award
I strongly think that the ARCS Foundation award has largely benefited me in alleviating financial stressors that are related to graduate student life. It means so much to me as well to know that I am amongst a group of students that can develop science towards the community. It resets my focus that science is to largely "change the world" and advance ourselves and improve the quality of humanity. As cheesy as it sounds, I've been super humbled and grateful to attend ARCS meetings. I've gotten to talk with so many people involved, and it's actually allowed me to become even more determined to shape my research with that goal in mind. With the award, I can really hone in and shape this research without worrying about the burdens in graduate student life (like money-problems, financial setbacks, etc.).
Award Donor
ARCS Foundation – San Diego Chapter / Robin Luby
Current Research
There is renewed interest in leveraging atropisomerism to synthesize more potent and selective N-heterocyclic pharmaceuticals. One unaddressed challenge is the narrow window of synthetic methodologies to directly access these important atropisomeric scaffolds on desired "gram-scale" quantities.
Mariel and her coworkers in the Gustafson group at SDSU have reported an atroposelective nucleophilic aromatic substitution towards a diverse range of these aforementioned compounds in high enantioselectivities and optimal yields.
Mariel selected thiophenols to add into these pharmaceutically relevant N-heterocycles since the resulting product is synthetically and medicinally useful in drug discovery. Examples of N-heterocycles we have directly functionalized with this chemistry include 3-aryl pyrrolopyrimidines (PPYs, a well-studied kinase inhibiting scaffold) and 3-aryl quinolines (which are ubiquitous in many drug and 'drug'-like compounds).
Currently, Mariel and her colleagues are developing other nucleophilic reactions such as asymmetric Minisci- type chemistries, vicarious nucleophilic substitutions, and enantioselective cyclizations.
Publications & Posters
Cardenas, M.M.; Saputra, M.A.; Sanchez, A.N.; Robinson, C.J.; Valle, E.; Gustafson, J.L. Accessing pharmaceutically relevant 3-arylated N-heterocycles via atroposelective synthetic methodologies. American Chemical Society National Meeting & Exposition, Fall 2019. 26 August 2019, 29 August 2019, San Diego Convention Center, San Diego, CA
Cardenas, M.M.; Saputra, M.A.; Sanchez, A.N.; Robinson, C.J.; Valle, E.; Gustafson, J.L. Development of atroposelective syntheses of pharmaceutically relevant N-heterocycles. 46th National Organic Chemistry Symposium. 26 June 2019, Indiana University, Bloomington, IN
Cardenas, M.M.; Saputra, M.A.; Sanchez, A.N.; Robinson, C.J. Valle, E.; Gustafson, J.L. Developing atroposelective syntheses to access diverse pharmaceutically relevant scaffolds. American Chemical Society National Meeting & Exposition, Spring 2019. 1 April 2019, 3 April 2019, Orange County Convention Center, Orlando, FL
Cardenas, M.M.; Toenjes, S.T.; Nalbandian, C.J; Gustafson, J.L. Enantioselective synthesis of pyrrolopyrimidine scaffolds through cation-directed nucleophilic aromatic substitution. Org. Lett. 2018, 20, 2037-2041. [doi: 10.1021/acs.orglett.8b00579] [PMID: 29561161, PMC5909700]
Awards & Honors
University Graduate Fellowship Award, SDSU in May 2019; ARCS – San Diego Scholar, SDSU in Aug 2019; NIH Funded Student, SDSU in Aug 2017; Cal Vet Student, Cal Vet Services in Aug 2015.
Benefits to Science and Society
Atropiomerism (also referred to as axial chirality) is ubiquitous in all of drug discovery, as 30% of FDA approved drugs since 2011 possess at least one interconverting axis of atropisomerism. While this number is striking, the current 'industry standard' is to avoid creating stable atropisomers when possible and treating rapidly interconverting atropisomers as achiral. The current lack of synthetic methodologies to obtain 'large-scale,' industry-standard quantities of atropisomerically-pure drug scaffolds, and the reliance on chiral HPLC separation, is not useful for medicinal chemists involved in the drug discovery process.
Ph.D. Ecology (candidate)
Viticulture and AgroEcology
Joint SDSU & UC Davis
B.S. Environmental Science
Fordham University, New York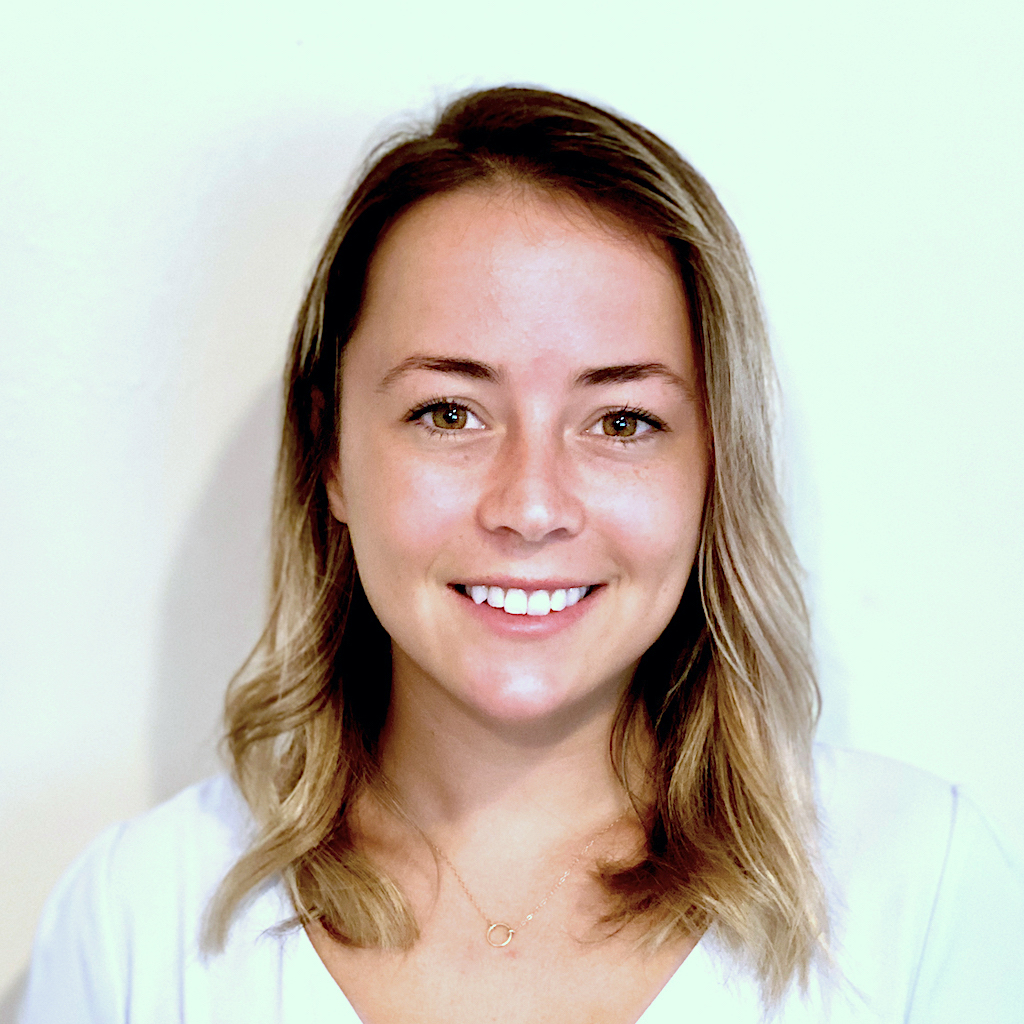 About Molly
Molly's thesis is an interdisciplinary investigation of adaptations in vineyards, with the goal of sustainable agro-ecological solutions to the threats of climate change. She has modeled the phenological timing of hundreds of international grapevine varieties in response to climate change, and she reviewed in depth the impacts of elevated carbon dioxide on grapevine ecology. She is working on her last chapter at the Fondazione Edmund Mach in Italy on genetic transformations of grapevines using cutting edge CRISPR cas9 technology. These transformations developed grapevine with higher drought resistance.
Personal Interests
When I'm not in the lab or travelling, I love to be in the water surfing or paddle boarding. I spend a lot of time baking and cooking, which I think comes from my love of lab culture.
My ARCS Award
It's hard to describe the impact the ARCS award has had on me, because the relief of financial stress is a gift that I truly can't say thank you for enough. I have been able to prioritize my research over financial stability. This year especially, I have been able to support myself, rather than ask for assistance from my family. It has been so validating to be supported by ARCS. It created security for me in probably the most insecure time of my life.
Award Donor
Current Research
My dissertation in the Global Change Research Group focuses on the effects of climate change on vineyards in California, France, and Italy. We work on climate simulations to test genetic, phenological, and morphologic changes from elevated carbon dioxide and temperature on grapevines. I used microCT x-ray tomography scans to visualize changes in grapevine leaf tissue anatomy. I quantified microRNA to characterize graft incompatibility at the ISVV in France. I modeled the grapevine phenological response to climate, as well as an in-depth review of elevated carbon dioxide impacts on grapevine.
At the Fondazione Edmund Mach in Italy, we are using CRISPR cas9 genetic transformations of grapevines for higher drought resistance. I am using previous RNAseq results to quantify gene expression in the transformed plants, compared to wild type, to identify genetic response to drought. This genetics work will contribute to a global effort to make grapevine a more sustainable crop.
My thesis is an interdisciplinary investigation of adaptations in vineyards, with the goal of sustainable agro-ecological solutions to the threats of climate change.
Publication & Posters
Clemens, M.; Walker, A.; Wolkovich E. A comprehensive ecological study of grapevine sensitivity to temperature; How terroir will shift under climate change. GiESCO, Thessaloniki, Greece June 21-28, 2019
Valim, H.D.; Clemens, M.E.; Frank, H. Joint decision-making on two visual perception systems. Computational Intelligence, Cognitive Algorithms, Mind, and Brain (CCMB), 2014. IEEE Symposium
Awards & Honors
Chateaubriand Fellowship, French Embassy 2019; Interdisciplinary Graduate Fellowship, Area of Excellence Center for Climate and Sustainability Studies, San Diego State University 2016 and 2017; Fulbright Graduate Research Fellowship 2014; Clare Boothe Luce Scholarship, Fordham 2013
Benefits to Science and Society
Winegrapes are one of the world's most expensive and culturally important crops, currently facing climate change impacts like drought, heat waves, and increases in pest pressure. I hope that my research will benefit the grape growing communities by providing alternative varieties and sustainable solutions to some of these problems. Specifically, we are working on drought resistance grapevine varieties, which will hopefully be used in the industry one day. The current varieties we are testing in our experimental vineyard could help local growers in Temecula and Fallbrook choose alternatives that are more drought and heat tolerant.
Ph.D. Geophysics (candidate)
Controlled-Source Electromagnetism
Joint SDSU & UC San Diego
B.S. Geological Engineering
Colorado School of Mines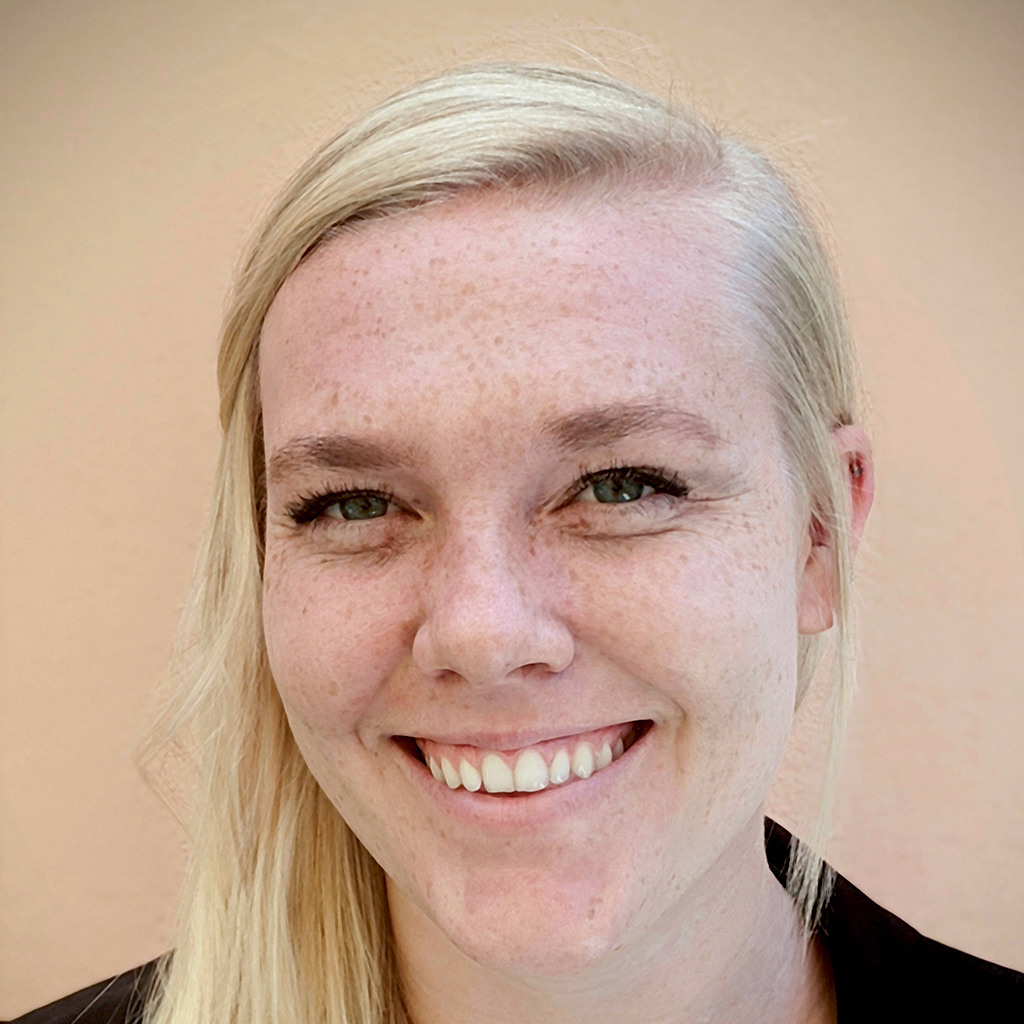 About Roslynn
Roslynn is interested in the design, fabrication, and use of controlled-source electromagnetic instruments to study hazards and potential resources located on the continental shelf that have direct implications for human life. More specifically, she is interested in identifying and analyzing marine hydrocarbon seeps, fluid pathways, freshwater resources, and archaeological sites so as to reduce ambiguity in current climate models, manage groundwater resources in coastal communities, and aid in the current understanding of human migration pathways.
Personal Interests
Backpacking, painting, gardening, playing lacrosse, brewing beer, and diving into some solid podcasts.
My ARCS Award
The ARCS award has made me feel more confident as a young scientist and has motivated me to produce research that will make this community proud. Additionally, this award has alleviated some of the financial stresses that arise from living in San Diego. With this burden lessened, I feel refreshed and excited to continue to produce high quality work and share my findings with my peers, scientific societies, and this organization.
Award Donor
Current Research
Sea-level rise following the Last Glacial Maximum (~20 kya) submerged millions of square kilometers of coastal landscape, obscuring multitudes of geologic phenomena, resources, and cultural sites from direct observation.
Traditionally, the subseafloor of this region has been and is investigated using the seismic method, which is a valuable geophysical tool, but one that is not sensitive to all physical properties. Thus, the marine controlled-source electromagnetic (CSEM) method has experienced significant development as the method can be sensitive to geology and features that have little to no seismic signature.
My research explores the use of CSEM to identify and characterize natural and anthropogenic resources on the continental shelf. These targets include shell middens (cultural sites of maritime hunter- gathers), marine hydrocarbon seeps, and submarine fresh groundwater.
As shell middens are typically small and difficult to resolve, I am developing a novel bottom-towed CSEM system that is aimed to facilitate their discovery.
Additionally, I have used CSEM methods to identify and characterize greenhouse-gas-emitting marine hydrocarbon seeps and sources.
Finally, I have identified a significant lens of freshwater that extends offshore San Diego; I am still in the process of determining if this feature is a potential resource or a possible pathway for saltwater encroachment.
Publication & Posters
King, R.; Maloney, J.M.; Constable, S. Controlled-source electromagnetic methods (CSEM) to detect and characterize resources and hazards on the continental shelf. AGU Fall Meeting 2019. December 2019
King, R.; Maloney, J.M.; Constable, S.; Gusick, A.E.; Braje, T.; Ball, D. Feasibility of detecting submerged landforms and archaeological resources using controlled source electromagnetic methods. AGU Fall Meeting 2018. December 2018
Duross, C.; Hylland, M.D.; Hiscock, A.; Personius, S.; Briggs, R.; Gold, R.D.; Beukelman, G.S.; McDonald, G.N.; Erickson, B.A.; McLean, A.P.; Angster, S.J.; King, R.B.; Crone, A.J.; Mahan, S.A. Holocene surface-faulting earthquakes at the Spring Lake and North Creek sites on the Wasatch fault zone: Evidence for complex rupture of the Nephi Segment (Vol. 28, pp. 1-119). Utah Geological Survey 2017
DuRoss, C.B.; Hylland, M.D.; Hiscock, A.; Beukelman, G.; McDonald, G.N.; Erickson, B.; McKean, A.; Personius, S.F.; Briggs, R.; Gold, R.; Angster, S.; King, R.; Crone, A.J.; Mahan, S.A. Paleoseismic investigation to determine the mid-Holocene chronology of surface-faulting earthquakes on the Nephi segment of the Wasatch fault zone, Utah and Juab Counties, Utah. US Geological Survey, NEHRP Final Technical Report 2014
Awards & Honors
Award of Student Support – NOAA Office of OER 2020; Invited speaker Meeting of Science Advisory Panel of the Coastal Plain of SD Groundwater Sustainability Plan 2020; SCEC Travel Grant Award 2019; Award of Student Support – National Park Service Preservation Technology & Training Grant 2019.
Benefits to Science and Society
My research aims to identify phenomena on the continental shelves that have been obscured from direct observations due to changes in sea level. These features may aid in our understanding of past climates and human histories or may be potential resources such as freshwater. Data regarding the locations and characteristics of these cultural and natural resources will help create robust strategies to protect and manage these targets located just offshore our coastal communities.
Ph.D. Biochemistry (candidate)
Molecular Mechanisms of Diseases
Joint SDSU & UC San Diego
B.S. Biochemistry
UC Santa Barbara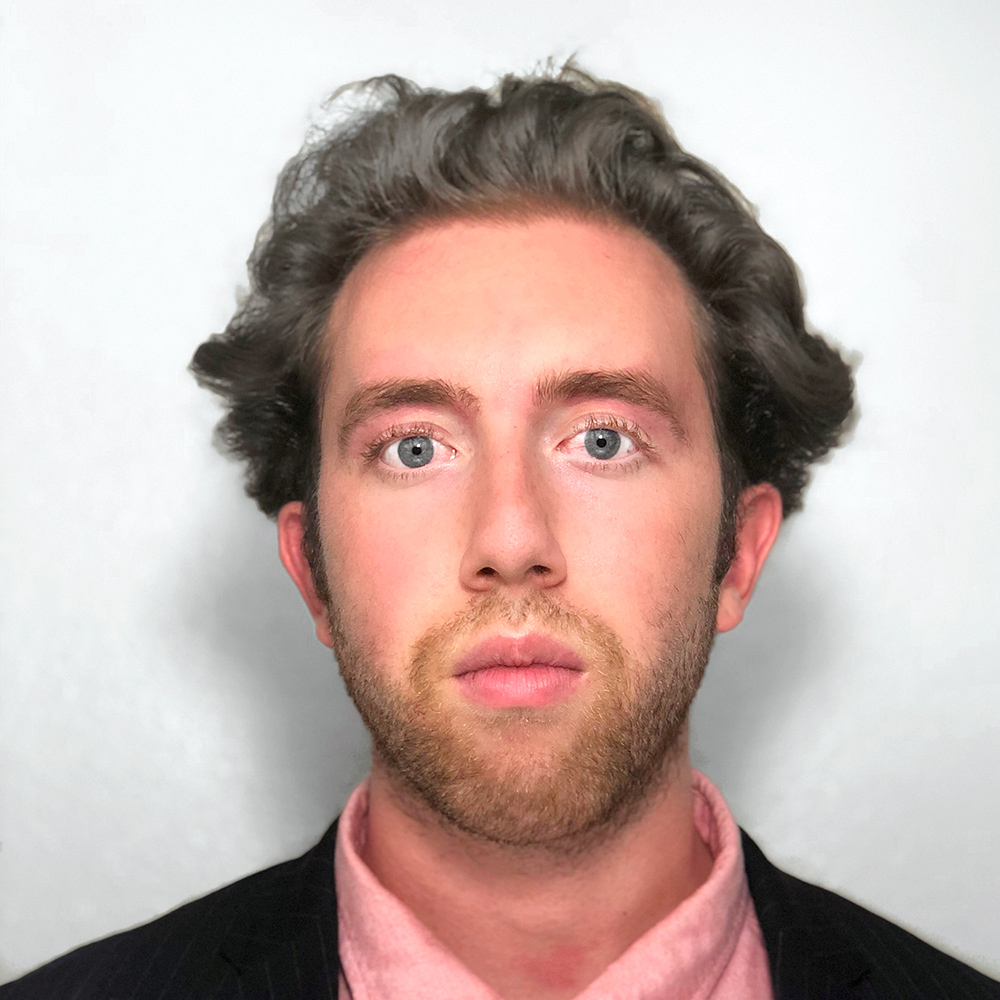 About Lucas
Lucas investigates mechanistic questions at the intersection of biochemistry, cell biology, and medicine. He explores how altered enzyme activity impacts human health using kinetic, structural and cellular tools. He is involved in several projects regarding altered protein function and cellular metabolism. Currently, his research project focuses on studying hypermutated phenotypes of human DNA polymerase epsilon, frequently present in colorectal cancer. He will study how exonuclease domain mutations affect fidelity and processivity to further understand how DNA replication errors are created and propagated.
Personal Interests
I like jiu-jitsu, weight-lifting, hiking, hanging out with friends, and learning Portuguese.
My ARCS Award
The ARCS award has had a monumental influence on my passion and the quality of my work. It has increased my motivation to make lasting contributions to the scientific community, and I feel like it will accelerate my degree completion. The network that ARCS provides will also be invaluable to my career development, and I have enjoyed forming connections with my university cohorts. The award has made purchasing lab reagents and materials much easier, as well as facilitated day-to-day life here San Diego. The ARCS award has inspired me to give back to the student community at SDSU. I have decided to become more involved in chemistry tutoring and have started tutoring students in general chemistry, organic chemistry, and biochemistry. It is a very rewarding experience to give back to the community and I hope for it to continue through the rest of my PhD career. An additional benefit to the tutoring experience is that I can influence someone to continue a degree in chemistry or biochemistry and inspire them to seek out a research position.
Award Donor
Drs. Mara and Larry Yarbarrando / ARCS Foundation – San Diego Chapter
Current Research
I study how changes in the cellular environment can reroute metabolism by altering the catalytic activities of metabolic enzymes such as Isocitrate Dehydrogenase 1 (IDH1).
IDH1 catalyzes the reversible conversion of isocitrate to alpha ketoglutarate. There is an unmet need to show how changing the cellular environment regulates normal IDH1 activity.
Typically, the forward and reverse reactions are balanced to meet the metabolic needs of the cell. However, when the cellular environment is perturbed by a change in pH, the catalytic activity of proteins can change and the equilibrium of the forward reaction and reverse reaction can be shifted. In our recent project, we investigated the biochemical and cellular pH- dependent consequences of IDH1 activity and provided a structural rationale for our observations.
We concluded that the forward reaction of IDH1 is strongly pH dependent as reaction rate decreased as the pH became more acidic. When we then lowered the intracellular pH of cells chemically, we found that the concentrations of IDH1-related metabolites and tumor-related metabolites decreased – reflecting the results of our biochemical analysis.
We then used computational algorithms to provide a structural basis for our biochemical observations and identified potential pH-sensing amino acid residues buried within the IDH1 core that may play a role in correct catalysis as well as pH sensitivity.
Publication & Posters
Luna, L. A.; Lesecq, Z.; Avellaneda Matteo, D.; White, K.A.; Hoang, A.; Scott, D.A.; Zagnitko, O.; Bobkov, B.A.; Barber, D.L.; Schiffer, J.M.; Isom, D.G.; Sohl, C.D. An acidic residue buried in the dimer interface of Isocitrate Dehydrogenase 1 (IDH1) helps regulate catalysis and pH sensitivity. Biochemical Journal 2020, 477(16), 2099-3018
Bernatchez, J.A.; Coste, M.; Beck, S.; Wells, G.A.; Luna, L.A.; Clark, A.E.; Zhu, Z.; Hecht, D.; Rich, J.N.; Sohl, C.D.; Purse, B.W.; Siqueira-Neto, J.L. Activity of selected nucleoside analogue protides against Zika virus in human neural stem cells. Viruses 2019, 11(4), 365-381
Avellaneda Matteo, D.; Wells, G.A.; Luna, L.A.; Grunseth, A.J.; Zagnitko, O.; Scott, D.A.; Hoang, A.; Luthra, A.; Swairjo, M.; Schiffer, J.M.; Sohl, C.D. Inhibitor potency varies widely among tumor-relevant human Isocitrate Dehydrogenase 1 (IDH1) mutants. Biochemical Journal 2018, 475(20), 3221-3238
Bernatchez, J.A.; Zunhua, Y.; Coste, M.; Li, J.; Beck, S.; Liu, Y.; Clark, A.E.; Zhu, Z.; Luna, L.A.; Sohl, C.D.; Purse, B.W.; Li, R.; Siqueira-Neto, J.L. Development and validation of a phenotypic high-content imaging assay for assessing the antiviral activity of small molecule inhibitors targeting the Zika virus. Antimicrobial Agents and Chemotherapy 2018, 62(10), 1-10
Awards & Honors
Tom Ragan Memorial Endowed Scholarship 2020; University Graduate Fellowship 2019: Prebys Biomedical Research Endowed Scholarship 2019; Harry E. Hamber Memorial Scholarship 2018, 2019.
Benefits to Science and Society
With the Isocitrate Dehydrogenase project we hope to establish how metabolic enzyme activity is affected by changes in the cellular environment, and we hypothesize that the reverse reaction is favored at lower pH levels.
We will also show how cellular metabolism is regulated by intracellular pH. In our new polymerase project, we will identify unique mechanisms of novel polymerase mutations and help inform a treatment strategy in colorectal and uterine cancer patients.
Ph.D. Cell and Molecular Biology (candidate)
Phage Immunology
Joint SDSU & UC San Diego
B.S. Molecular, Cell, and Developmental Biology
University of California Los Angeles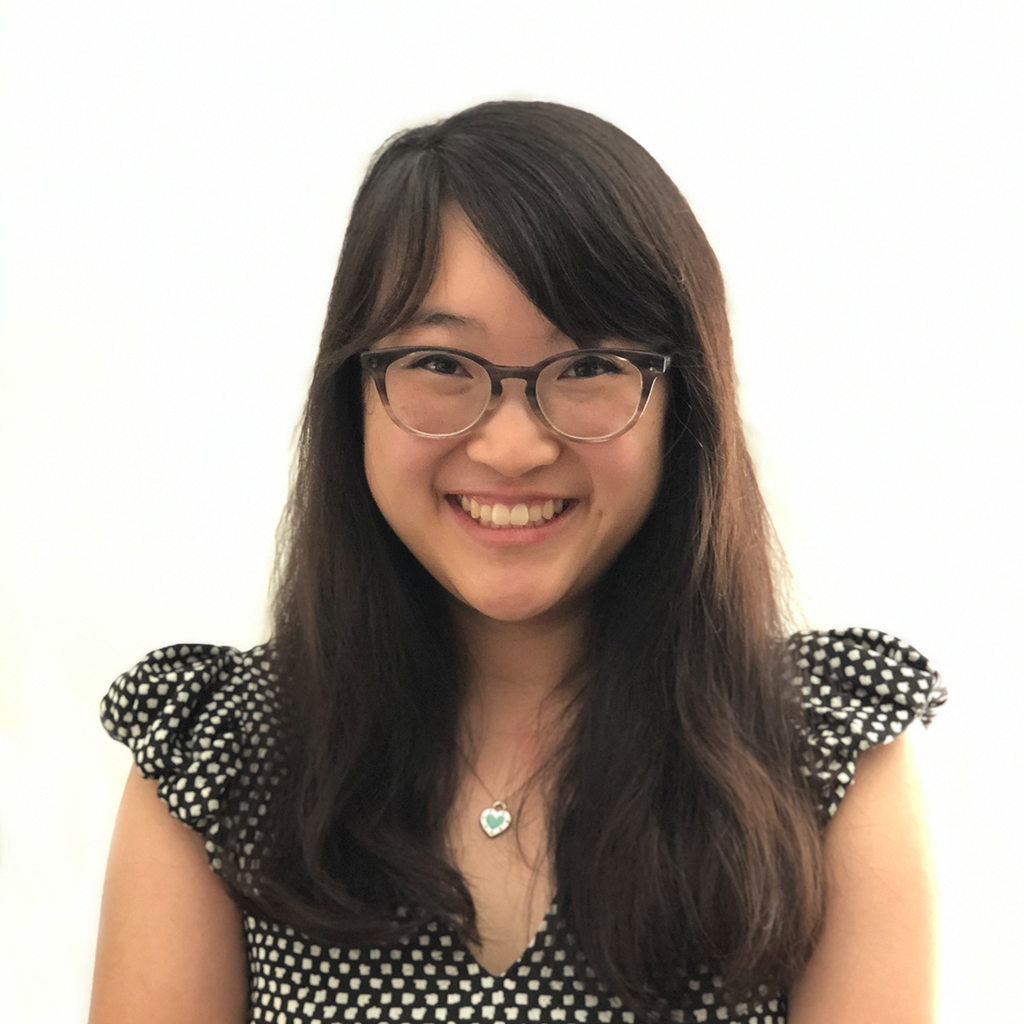 About Tiffany
Bacteriophage (viruses that infect and kill bacteria) treatment currently lacks approval in the US, but when antibiotics fail to eradicate drug-resistant bacterial infections, the FDA can approve emergency phage treatment. During Tiffany's PhD research, she developed a phage production and purification method to produce high-quality clinically safe phage preparations for personalized patient treatment. This method addresses the current production bottleneck hampering access to phage therapy and standardizes the production of therapeutic phages to ensure patient safety. Her ongoing research will study the immunological interactions between phages and mammalian cells to ensure the safety of phage therapy.
Personal Interests
Some of my interests and hobbies include piano, tabletop role-playing games, mahjong, food & travel, video games, science fiction and fantasy literature.
My ARCS Award
The ARCS Foundation award is an amazing opportunity for me in many respects: academically, financially, and professionally. Receiving this award has been both empowering and motivating. I am excited to have my achievements recognized and motivated to stay on my current trajectory. What's more exciting is the opportunity to discuss my research with not only my colleagues, but with scientific donors and members of the ARCS community that support my research efforts. Scientific communication is one of my passions and I look forward to ARCS meetings and opportunities to engage in it.
Award Donor
Hervey Family Fund Drs. Mara and Larry Ybarrondo / ARCS Foundation – SD Chapter
Current Research
In the US, phage therapy is considered an experimental treatment and can only be authorized by the FDA when antibiotic therapy has failed. Unfortunately, there are often bottlenecks when producing phages for human use.
My first project was to develop a streamlined phage production method to cultivate phages at liter-scale and to test their purity and safety. This protocol allows for the timely production of phages at a higher quality and quantity than previously-used methods and provides a foundation to standardize the manufacturing of phages to help ensure treatment safety.
However, there are still safety concerns for phage therapy. Successful treatment requires administration of over a billion phages every few hours to eradicate an infection. Although phages are generally regarded as safe, because they cannot infect mammalian cells, this interaction may induce inflammatory immune responses.
Therefore, my ongoing research is to study the immunological safety of phages. Phages are comprised of DNA encapsulated in a protein coat, both of which can stimulate mammalian inflammatory responses. I am investigating the ability of phage DNA to trigger pattern recognition receptor Toll-like receptor 9 (TLR9) and whether this interaction triggers a pro-inflammatory cytokine response that worsens inflammation during phage therapy.
A better understanding of the phages' ability to induce inflammatory immune responses will help guide proper phage strain selection to improve phage therapy safety and efficacy.
Publication & Posters
Luong, T.; Salabarria, A.-C.; Roach, D.R. Phage therapy in the resistance era: Where do we stand and where are we going? Clinical Therapeutics 2020, 42, 1659-1680
Luong, T.; Salabarria, A.; Edwards, R.A.; Roach, D.R. Standardized bacteriophage purification for personalized phage therapy. Nature Protocols 2020, 15 (9), 2867-2890
Mizuno, C.M.; Luong, T.; Cederstrom, R; Krupovic, M.; Debarbieux, L.; Roach, D.R. Isolation and characterization of bacteriophages that infect citrobacter rodentium, a model pathogen for intestinal diseases. Viruses 2020, 12, 737
Flyak, A.I.; Ruiz, S.; Colbert, M.D.; Luong, T.; Crowe, J.E.; Bailey, J.R.; Bjorkman, P.J. HCV broadly neutralizing antibodies use CDRH3 disulfide motif to recognize an E2 glycoprotein site that can be targeted for vaccine design. Cell Host & Microbe 2018, 24, 703–716
Awards & Honors
ARCS Award 2020-2021; 3rd Place, 3 Minute Thesis Competition, SDSU
Benefits to Science and Society
Very few studies have looked into the safety and immunological response of therapeutic phage exposure to the human body. My research project uses a multidisciplinary approach of microbiology (working with bacterial strains), molecular biology (analyzing the immune response to phages at the protein level), bioinformatics (analyzing phage DNA), and cellular biology (using cell culture and mouse models) to decipher how phages are detected by mammalian cells and whether they cause inflammatory responses. These results will guide the selection of phage candidates for therapy and ensure the safety of phage therapy in the future.
Ph.D. Biological Sciences (candidate)
Host-Microbe Biology
Joint SDSU & UC San Diego
B.S. in Chemistry
University of California Los Angeles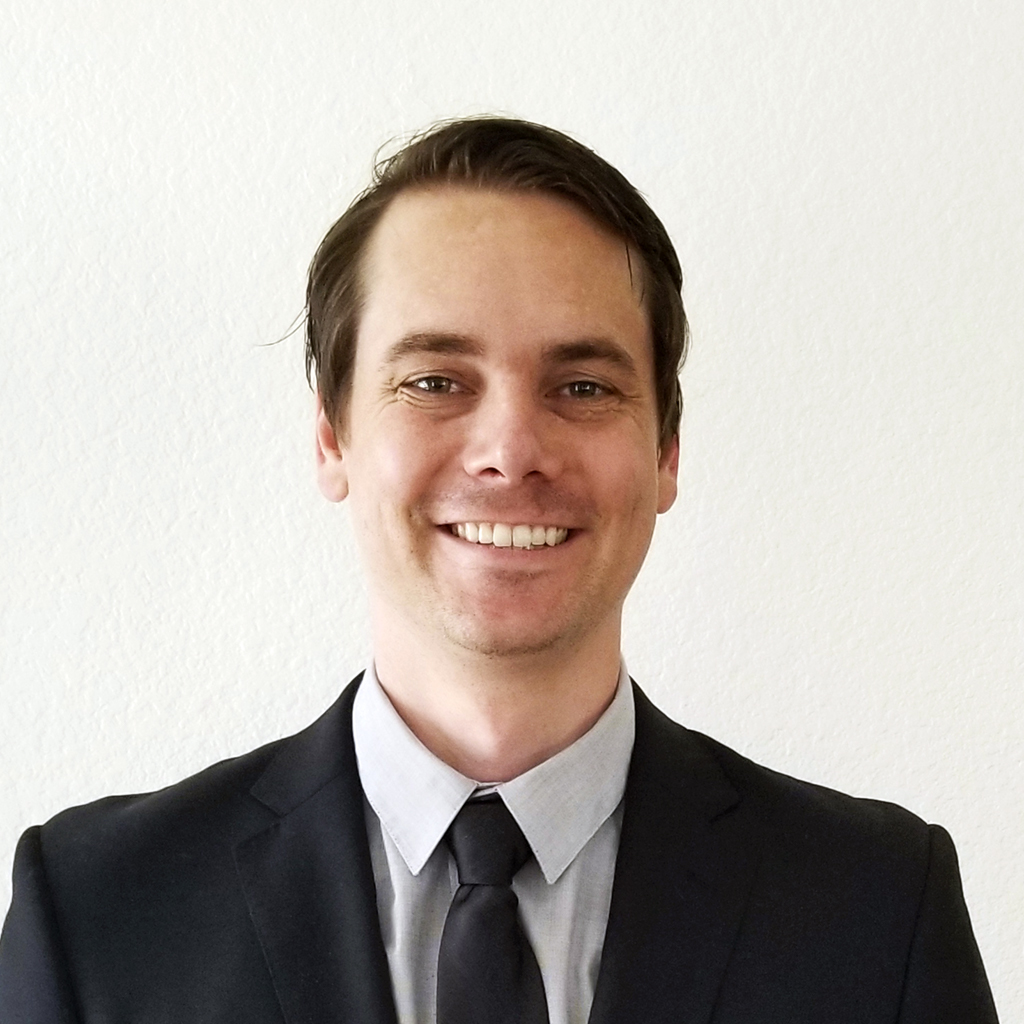 About Kyle
Kyle's research aims to understand how bacteria directly affect animal development. Identifying the mechanisms that bacteria use to influence animal development could have a wide range of impacts on the scientific community, such as understanding more complex systems, including the human gut microbiome.
To study this, Kyle uses a marine tubeworm which requires bacteria for growth and development. This required interaction has allowed him to find key bacterial proteins which control the tubeworm's development. Kyle's future work aims to understand how human gut bacteria contribute to health and development.
Personal Interests
In my free time I am an avid surfer, backpacker and guitar player. I am also an avid builder, shaping my own custom surfboards and handmade instruments.
My ARCS Award
The ARCS Foundation award is an amazing opportunity for me to share my research with the broader community. In this time of false information, community outreach from working scientists has become increasingly more important. Being recognized as an ARCS Scholar is an amazing accomplishment and I am very grateful to be standing shoulder to shoulder with the elite scientists this foundation supports. This award will help springboard my career as a scientist, as the prestige and recognition will aid in increasing my networks and affiliations, both of which are very crucial to finding new opportunities in science.
Award Donor
Hervey Family Fund
Current Research
In my research, I hope to understand how bacterial communities may influence and contribute to animal development. I have recently made significant progress in understanding how bacterial proteins can be injected into animals and alter certain cellular processes.
My work has determined that bacteria can inject proteins via a viral-like injection system directly into animal cells to control their function and behavior. The injection system is a complex array of virus-like tails, similar to T4 bacteriophage; however, protein instead of DNA is transported across the membrane.
These tails have the ability to inject proteins into a marine tubeworm and stimulate metamorphosis. I have recently discovered two bacteria-produced proteins which are injected from the structure into the animal and control two major cellular processes. One protein is a toxin, which is targeted to the animal cell nucleus and degrades DNA; this protein is promiscuous and affects multiple diverse cell lines but not the marine tubeworm.
The second bacterial protein can directly initiate the metamorphosis of the marine tubeworm. The work on the second protein sets the foundation for my continued studies, which aim to find the function of this injected protein and determine how it may influence cell signaling.
Publication & Posters
Cavalcanti, G.; Alker, A.; Delherbe, N.; Malter, K.E.; Shikuma, N.J. The influence of bacteria on animal metamorphosis. Annu. Rev. Microbiol. 2020, 74, in press. https://doi.org/10.1146/annurev-micro-011320-012753
Rocchi, I.; Ericson, C.F.; Malter, K.E.; Zargar, S.; Eisenstein, F.; Pilhofer, M.; Beyhan, S.; Shikuma, N.J. A bacterial phage tail-like structure kills eukaryotic cells by injecting a nuclease effector. Cell Rep. 2019, 28 (2), 295-301.e4. https://doi.org/10.1016/j.celrep.2019.06.019
Ericson, C.F.; Eisenstein, F.; Medeiros, J.M.; Malter, K.E.; Cavalcanti, G.S.; Zeller, R.W.; Newman, D.K.; Pilhofer, M.; Shikuma, N.J. A contractile injection system stimulates tubeworm metamorphosis by translocating a proteinaceous effector. Elife 2019, 8, 1–19. https://doi.org/10.7554/eLife.46845
Awards & Honors
James and Mary Crouch Memorial Scholarship 2018; American Society of Microbiology outstanding abstract award 2017; Graduated magna cum laude 2014, UCLA; UCLA Academic Scholarship 2012-2014
Benefits to Science and Society
The understanding of animal-bacteria interactions can inform future studies of highly complex microbial ecosystems. We can then begin to use more targeted methods to determine a highly directed role for these microbes in human and animal health. My long-term goal aims to understand how a complex mix of microbes associated with human and animal hosts contributes to and controls the normal hosts' development.
Amelia Odine Stone-Johnstone
Ph.D. Mathematics Education (candidate)
Undergraduate Mathematics Education
Joint SDSU & UC San Diego
M.A. Mathematics
University of California San Diego
B.S. Mathematics
University of Rochester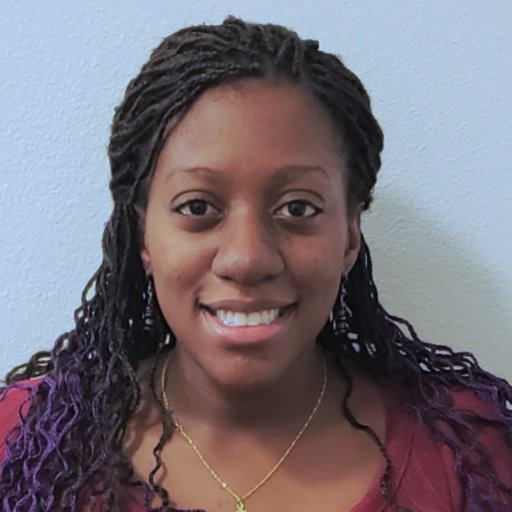 About Amelia
Amelia's research project aims to identify the impact that corequisite mathematics courses have on students intending to pursue majors in science, technology, engineering, and mathematics. A corequisite course is an instructional intervention where students are enrolled in a college-level course while simultaneously receiving academic support. The results from this research will help instructors and program coordinators design impactful support courses that will increase student retention, foster greater interest in the sciences, support students' educational growth, and prepare students for subsequent courses.
Personal Interests
Some of my interests and hobbies include piano, tabletop role-playing games, mahjong, food & travel, video games, science fiction and fantasy literature.
My ARCS Award
The ARCS Foundation award introduces an opportunity to connect with scholars across disciplines. I was enculturated into the field of mathematics education through involvement with the Center for Research in Mathematics and Science Education at SDSU. Through this network I was able to build meaningful relationships and learn from scholars across disciplines. I view this acceptance into the ARCS community as another opportunity to connect with scholars outside of my field. It is through these cross-disciplinary conversations that we can develop consequential and sustainable programs for STEM-intending undergraduates.
Award Donor
Ingrid Benirschke-Perkins and Gordon Perkins
Current Research
Developmental education programs simultaneously serve as gateways and gatekeeps to higher education for historically marginalized students. While these programs may equip students with the necessary tools needed for success in foundational STEM courses, students' academic path may be stymied by various features of developmental education (e.g., financial burden tied to the extended time to degree completion).
Many states in the US have taken legislative action to end these programs, but ending them without replacing them with adequate academic support mechanisms does little to ameliorate the inequity experienced by marginalized students
One solution being explored is the corequisite model – where students are dually enrolled in a college-level course and a structured support mechanism. Research shows this model can improve course outcomes, but little is known about students' lived experiences while enrolled.
My research addresses this pressing issue through three research aims: 1. describe how the corequisite model is implemented at two institutions. 2. examine how opportunities to engage in course content are dispersed in corequisites and how enrollment in a corequisite affects student engagement in their main course. 3. understand the impact on the student, in terms of perceptions of efficacy and interest in mathematics.
Publication & Posters
Pilgrim, M.E.; McDonald, K.K.; Offerdahl, E.G.; Shadle, S.E.; Ryker, K.; Stone-Johnstone, A.; Walter, E.M. An exploratory study of what different theories can tell us about change. In Transforming Institutions: Accelerating systemic change in higher education; C. Henderson, M. Stains; Accelerating Systemic Change in STEM Higher Education Network; Pressbooks: forthcoming 2020.
Reinholz, D.L.; Stone-Johnstone, A.; Shah, N. Walking the walk: Using classroom analytics to support faculty members to address implicit bias in teaching. International Journal for Academic Development 2019. https:// doi.org/10.1080/1360144X.2019.1692211.
Reinholz, D.L.; Corrales, A.; Stone-Johnstone, A. The access network: supporting the construction of social justice physics identities through student partnerships. International Journal of Students as Partners 2019, 3(2). https://doi.org/10.15173/ijsap.v3i2.3788.
Stone-Johnstone, A.; Reinholz, D.L.; Mullins, B.; Smith, J.; Andrews-Larson, C. Inquiry without equity: A case study of two undergraduate math classes. Proceedings of the 2019 Conference on Research in Undergraduate Mathematics Education. Oklahoma City, OK, February 2019.
Awards & Honors
Sowder Research Award, Fall 2020; Nicolas A. Branca Memorial Scholarship, Fall 2018;
University of Southern California Provost Fellow, Fall 2011.
Benefits to Science and Society
The corequisite model was designed to support students needing additional academic support in college-level courses. There is a dearth of research around students' experiences in these courses. This research is meaningful since corequisites can potentially help address equity and access issues for marginalized populations in the sciences. The findings from this study can inform the development of future corequisite courses, as well as identify equitable practices that have contributed to student success in introductory mathematics courses.
Nicholas Benjamin Williams
Ph.D. Chemistry (candidate)
Renewable Energy
Joint SDSU & UC San Diego
B.A. in Chemistry
Washington and Jefferson College
B.A. in Economics
Washington and Jefferson College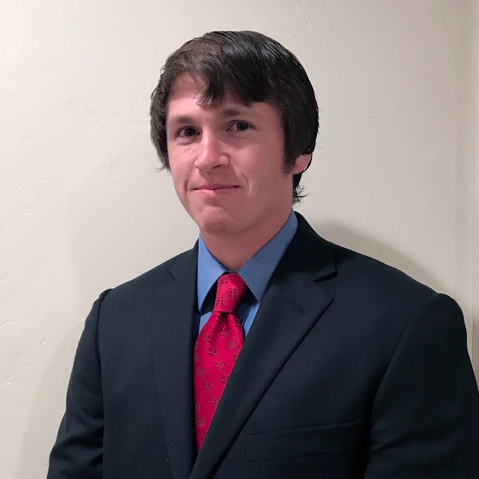 About Nicholas
Nicholas is working on developing sustainable photoelectrochemical methods to generate hydrogen gas using semiconductor- organometallic hybrid materials to supply the growing hydrogen economy.
This work has also developed methods of using surface sensitive techniques to observe catalyst decomposition. Additionally, he is using novel materials for electrochemical coenzyme regeneration.
Coenzymes, which are used by enzymes to drive catalytic reactions, are costly and are one limitation to larger scale enzymatic catalysis.
Being able to control recycle coenzymes in an efficient, scalable, and controllable manner would provide significant benefits in this field of catalysis.
Personal Interests
I enjoy camping at places like Death Valley, Yellowstone, and the Black Hills. Some of my other hobbies include painting and baking; I always enjoy making a warm loaf of bread on a day off.
My ARCS Award
To me ARCS has provided several important tools to develop as a scientist. ARCS has proven an effective means to meet other young scientists in a variety of interesting fields and to open a door to meet many previous ARCS Scholars though this common bond. ARCS has also provided me with time to grow, not only as a scientist dedicated to my research but also as a person. I would otherwise have spent this time worrying about financial matters.
Award Donor
Virginia Lynch Grady Endowment
Current Research
My research initially focused on bonding a monolayer of an organometallic catalyst onto a semiconductor interface for the photoelectrochemical generation of solar fuels.
The desired fuel hydrogen gas was produced with a faradaic efficiency of nearly 100% but was produced at a decreasing rate, due to the decomposition of the molecular catalyst. From here I studied the decomposition of the catalyst using surface sensitive techniques.
Using surface-sensitive methods such as XPS and simpler contact angle measurements, chemical changes can be monitored and observed on material interfaces with the purpose of monitoring catalyst degradation.
More recently my work has focused on developing materials for electrochemical hydrogenation reactions, namely for the application of regenerating coenzymes for cell free enzyme cascade systems.
In this study I have utilized transition metal dichalcogenides to reduce the oxidized form of nicotinamide adenine dinucleotide efficiently and selectively into its reduced form.
Publication & Posters
Fang, C.; Li J.; Zhang, Y.; Yang, F.; Lee, J.L.; Lee, M.; Alvarado, J.; Wang, X.; Schroeder, M.; Yang, Y.; Williams, N.; Ceja, M.; Yang, L.; Cai, M.; Gu, J.; Xu, K.; Wang, X.; Meng, Y.S. Quantifying inactive lithium in lithium metal batteries. Nature 2019 572, 511-515.
Huang, Y.; Sun, Y.; Zheng, X.; Aoki, T.; Pattengale, B.; Huang, J.; He, X.; Bian, W.; Younan, S.; Williams, N.; Hu, J.; Ge, J.; Pu, N.; Yan, X.; Pan, X.; Zhang, L.; Wei, Y.; Gu, J. Atomically engineering activation sites onto metallic 1T-MoS2 catalysts for enhanced electrochemical hydrogen evolution. Nature Communications 2019, 10 (1).
Zhou, Y.-H.; Wang, S.; Zhang, Z.; Williams, N.; Cheng, Y.; Gu, J. Hollow nickel-cobalt layered double hydroxide supported palladium catalysts with superior hydrogen evolution activity for hydrolysis of ammonia borane. ChemCatChem 2018, 10 (15), 3206–3213.
Zhou Y.-H.; Zhang, Z.; Wang, S.; Williams, N.; Cheng, Y.; Luo, S.; Gu J. rGO supported PdNi-CeO2 nanocomposite as an efficient catalyst for hydrogen evolution from the hydrolysis of NH3BH3. Int. J. Hydrog. Energy 2018 43, 18745-18753.
Awards & Honors
National Renewable Energy Lab Summer research internship, July 2019; SDSU Dept. Chemistry and Biochemistry Outstanding Masters Research Award, Fall 2017; ARCS Foundation, Inc. – San Diego Award, Fall 2017 to Present.
Benefits to Science and Society
My research produced a surface-sensitive methodology that can be used to observe the decomposition of organometallic catalysts; learning how and why catalysts fail can prove useful for the rational design of future catalysts. Secondly, my work on coenzyme recycling through electrochemical method has shown this to be selective, efficient and tunable. This work can prove fruitful in addressing a difficulty for the application of enzymatic catalysis due to the high cost of coenzymes.