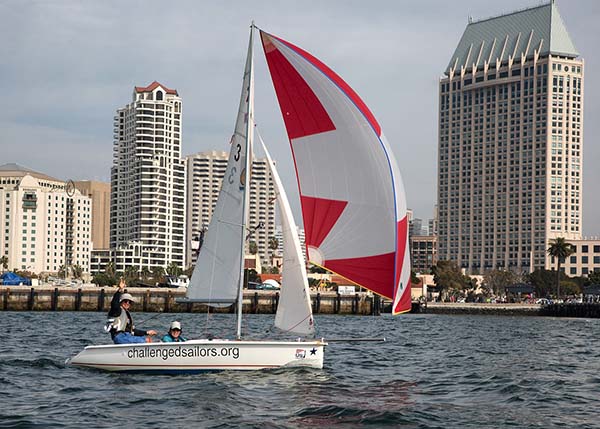 The story of how alumnus Peter Phillips ('83, '94) enrolled at San Diego State University is a story that has been "essential" to the rest of his life.
He had originally planned to move to Colorado after high school, having toured campus in Boulder and hit the slopes before visiting his grandparents in Mexico. A couple weeks later, the fourth-generation San Diegan developed an autoimmune disorder called Guillain-Barre Syndrome. After eight and a half months in the hospital, he left in a wheelchair.
"I didn't think the wheelchair would do well in the snow," Phillips said. So he applied to major in microbiology at his local university, San Diego State.
On the sunny mesa campus, Phillips got around easily and became very active in wheelchair sports like swimming and table tennis. Hanging out with a bunch of athletically minded people helped his recovery immensely, he said. He even competed in the California State and national championships for track and field.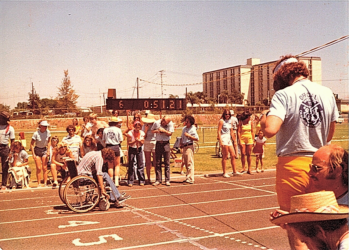 Partly inspired by his own autoimmune disease, Phillips took an interest in immunology, inspired by one of the few female biology professors at the time, and started researching the use of monoclonal antibodies to isolate hemoglobin A1C.
That was the launching point for his over three decades of working in healthcare.
"I would not have been able to enter that field if it weren't for the fact that SDSU offered a degree in microbiology," Phillips said, attributing his success to how his courses prepared him to be a clinical laboratory scientist. "I gave my first paycheck after I got my bachelor's back to San Diego State."
He returned to San Diego State part-time to earn his master's in business administration so he would be better equipped to reform the processes he oversaw at local health care centers. Being able to apply theories to his real-world work scenarios was incredibly useful and memorable, he said.
The skills he gained with IT project management allowed him to move up the ranks while working for the City of San Diego and on military contracts with the Balboa Naval Medical Center. He continued combining his interest in health and computing by managing global information technology projects for ResMed.
Throughout all of these career transitions, Phillips maintained a hobby of sailing as a lifelong member of the San Diego Yacht Club. He is now the president of Challenged Sailors, which provides therapeutic and recreational sailing to people who are disabled.
"Sailing is the closest thing to flying there is," Phillips said. "Our dissabled sailors have called it life-changing."
The competitive spirit that he had as an Aztec athlete was still burning strong when he raced in a charity event for Challenged Sailors this spring, on a boat just two feet longer than what he used to race as a teenager.
"I wouldn't have what I do if it weren't for my two San Diego State degrees; SDSU helped me become who I am."