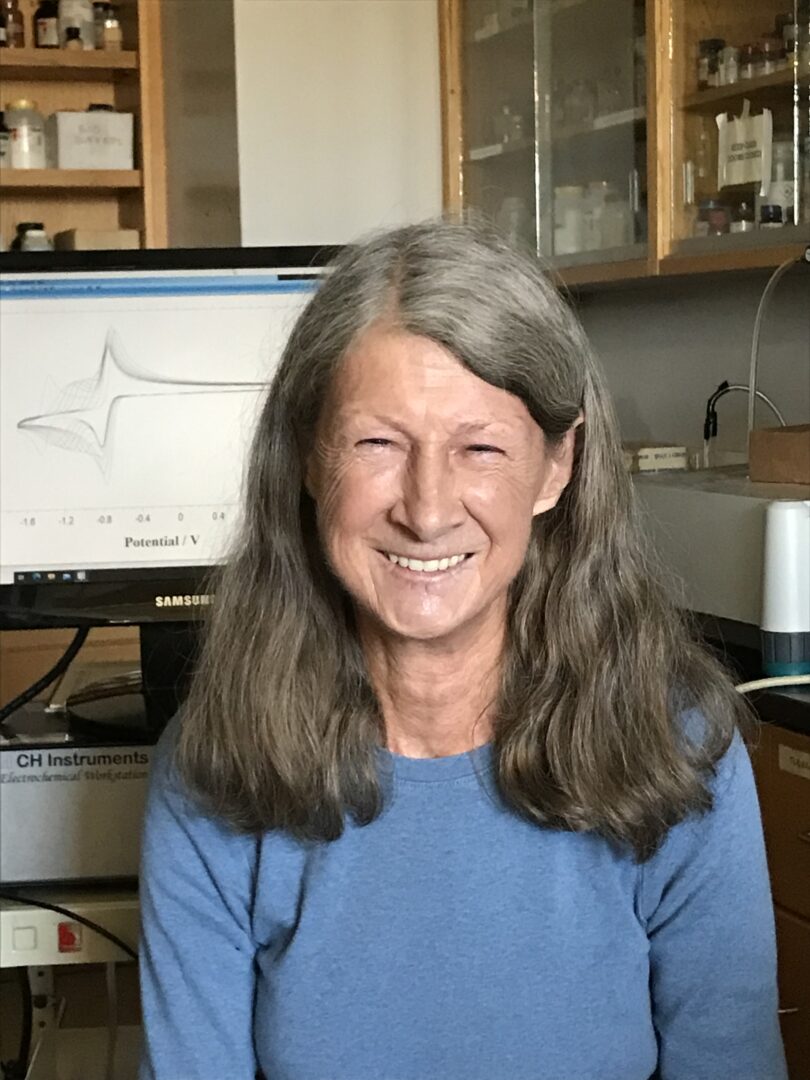 The SDSU College of Sciences and Department of Chemistry and Biochemistry are deeply saddened by the passing of Diane Smith, professor of chemistry and treasured mentor. She passed away October 24th, 2022 from scleroderma.
Smith was the first woman hired into a tenure track position in the Department and was an inspiration to women pursuing careers in science throughout her 30 years at SDSU.
She joined the department in 1990 and taught CHEM 201, the second semester general chemistry course for several years. In addition, she served as the Chair of the Department's Curriculum Committee for decades, relentlessly advocating for the university's educational mission overall and the master's in chemistry program in particular.
Her enthusiastic instruction and caring guidance touched the lives of numerous students, influencing several to choose to major in chemistry and preparing undergraduate and graduate students alike to pursue careers in academia and industry.
"I knew Diane as a teacher, collaborator, and colleague. I changed my major to chemistry in 2002 while taking her CHEM 201 course. I remember at the end of CHEM 201 that year she received a standing ovation from the class," said Jeff Gustafson ('06), a professor in SDSU's Department of Chemistry and Biochemistry. 
A few weeks prior to her death, Smith was pleasantly surprised to be awarded the Jaroslav Heyrovsky prize for Molecular Electrochemistry by the International Society of Electrochemistry. She was nominated and selected for this award because of her illustrious career investigating methods to couple electron and proton transfer in reversible organic redox reactions. Her work informed the development of drugs to fight anaerobic microbial infections, among other advancements in the field.
Upon notification of the award, her colleagues in the Department of Chemistry & Biochemistry and across the university were quick to bestow congratulations for the well-deserved international recognition.
"Diane was a special person, an unbelievably talented chemist, modest about her accomplishments and a dedicated mentor to students," said College of Sciences Dean and Professor of Chemistry and Biochemistry, Jeff Roberts. "She will be much missed."
"I remember how excited we all were when we successfully recruited Diane to join the chemistry faculty in 1990 since we all knew that she was already a star in her field. Diane was a wonderful professor and mentor, an outstanding scientist, and an amazing person. She inspired us and generations of students as one of the top electrochemists in the country and the first woman chemistry professor at SDSU. She was a role model for all of us," said Vice Provost and Professor of Chemistry and Biochemistry, Bill Tong. 
If you would like to share your memories of Diane Smith, you can do so through the Sorrento Valley Chapel. SDSU's Counseling & Psychological Services has resources available for anyone that needs help in the grieving process.
A celebration of life will be held at the Unitarian church that Diane attended. More details are forthcoming.