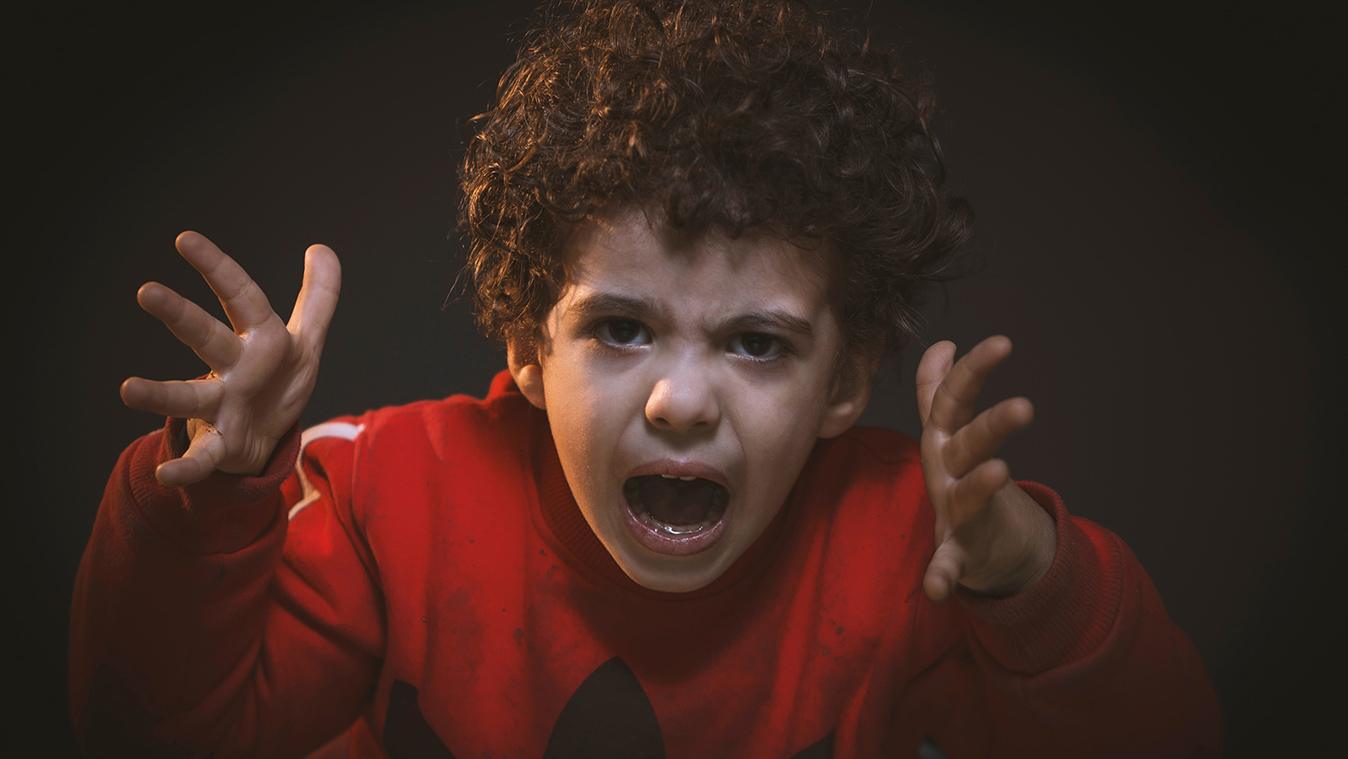 Psychologist Jillian Lee Wiggins received $5.4 million in NIH grants to study irritable youth to predict risk for mental health issues.
By Padma Nagappan
Tantrums in the supermarket and meltdowns at social gatherings are almost a rite of passage for many children – and a lesson in patience for their parents.
But what if this irritability is chronic and a sign of serious mental health issues that may only present later in life?
That's the question researcher Jillian Lee Wiggins focuses on in her quest to develop a model for assessing whether a child will outgrow fractious behavior or if it presents a risk for conditions such as depression, anxiety and suicidal thoughts, or poor academic outcomes.
The San Diego State University psychologist recently received two significant grants from the National Institutes of Health (NIH): $3.5 million to study early childhood irritability (National Institute of Mental Health) and $1.9 million to study the neural mechanisms of risk for serious issues as they transition to adolescence (National Institute of Drug Abuse).
Wiggins first embarked on this research pathway as a postdoctoral researcher at the NIH in Bethesda, Md. Her TEND (Translational Emotion Neuroscience and Development) lab at SDSU focuses on the development of social and emotional functioning.
Wiggins' Brains in Growth (BIG) Emotions study will examine behavioral issues as preschool age children transition to kindergarten by doing brain scans at the SDSU MRI Center, and videotaping their interactions with parents. Her collaborator Lea Rose Dougherty, a psychologist at the University of Maryland, will code the behavior and facial expressions of children in her study, to help map the difference between how they look on the outside compared to how they are wired on the inside.
For the adolescent group, Wiggins will review brain imaging data from a larger study of 11,000 children conducted by a consortium of universities across the country to map neural mechanisms that indicate signs of deeper trouble.
"Jillian Wiggins applies state of the art neuroimaging techniques in creative ways to gain important, practical insights into child and teen behaviors," said Jeff Roberts, dean of the College of Sciences. "She exemplifies SDSU's commitment to research that makes a difference and betters the human condition."
Wiggins spoke with the SDSU News Team about these research projects, which will be spread over five years.
When does irritability become a cause for serious concern?
Preschool age irritability is common, but if it continues into school age, that's when it has detrimental consequences. Kids who persist into school age with irritability are more likely to later develop mental health problems, including depression, anxiety, and suicidality, as well as worse academic outcomes and greater likelihood of financial problems. Our project aims to predict which kids will persist in irritability, and thus would be at risk for a host of problems, versus seeing a decrease in irritability, by examining their brain profiles.
How do you determine whether irritability is a red flag for underlying issues?
We expect that their reward circuit — how kids respond to winning versus losing — and ability to control their impulses will help us determine which kids will need help for their irritability. Our prior work suggests that kids who get frustrated easily when they don't win and can't control themselves are at highest risk for irritability. We will do an MRI scan of preschool age kids while they play games to examine their reward and inhibitory control functioning, and then follow them for two years into school age to track their irritability and brain development. This will allow us to determine which brain profiles are associated with irritability and irritability persistence.
How will your screening method improve on current practices in therapy?
Right now, if you take a tantrum throwing child to a psychologist, they'll have you try one method, then another and another. It's a terrible way to go about it, and it's expensive and inefficient. I'd like to see a family come to a physician or psychologist and share behavioral issues, then be given a lab test, based on our MRI research, which would indicate whether they need treatment and if so, which one. An evidence based screening method will help us determine if something needs to be done, when it needs to be done, what form or shape it will take. The goal of our work is to get the right treatment at the right time.
Why are transitions such trigger points for young children and teens?
Preschool age and adolescence are two crucial transitions when their brains change rapidly, their relationships with parents changes, and they also have hormonal and school changes. Since this is a vulnerable time, kids can change for the better with positive support, or get much worse. With the brain markers we are studying, we can pinpoint which children will struggle and which ones will cope better as time goes on.
Can you tell us about the work you've done so far with youth?
In 2019-20, we recruited high schoolers and middle schoolers who had experienced conflicts and trauma and brought them to the MRI center. They had to have experienced more than one adverse childhood event such as witnessing violence, or a death in the family. We recruited students from Gompers Preparatory Academy, a charter high school in Chollas View. Their students are 89% Latinx, 6% Black/African American, 4% Asian, and 1% other. About 84% of their students are from socioeconomically disadvantaged backgrounds. Many of the kids we studied had seen family members being deported. A lot of times kids may seem fine on the outside. But trauma is still there in the body, and doing a brain scan is sort of like lifting the hood in a car to see how it impacts them inside.