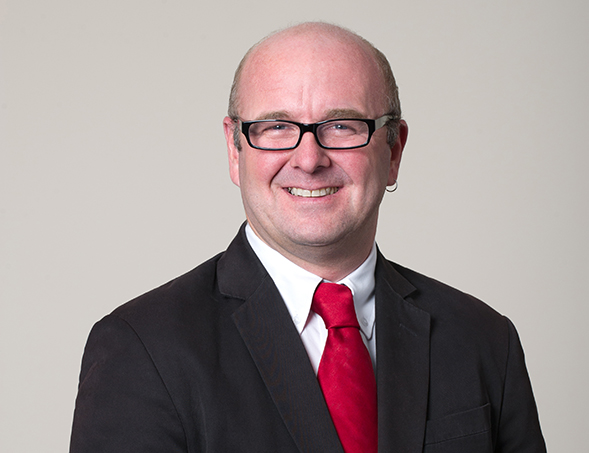 SDSU biologist Rob Edwards was elected a fellow of the American Academy for Microbiology.
By Michael Price, original story on SDSU NewsCenter
San Diego State University bioinformatics professor Rob Edwards has been elected a fellow of the American Academy for Microbiology. The academy acts as the leadership body for the largest life science society in the world, the American Society for Microbiology.
In his role as a fellow, Edwards will help the academy carry out its mission to recognize scientists for their contributions to the field of microbiology, as well as represent the field's expertise and service to the public. He joins Dean of the College of Sciences Stanley Maloy as well as SDSU biologists Anca Segall, Forest Rohwer, adjunct professor Moselio Schaechter and professor emerita Judith Zyskind as elected fellows of the academy.
Edwards is a professor of computer science and biology within the Department of Computer Science. He also leads computational genomic analyses within the university's Viral Information Institute. His work primarily looks for innovative ways to apply computational power to learning about the little-known genetic workings of viruses.
In 2014, Edwards made national news with his lab's discovery of a previously unknown virus named crAssphage that can be found in more than half the world's population. Research is ongoing to figure out what the virus does and whether it plays any role in human health.
"Professor Edwards was recognized for his important, innovative contributions to bioinformatics and metagenomics of bacteria and viruses," said Chukuka S. Enwemeka, SDSU provost and senior vice president. "This recognition represents the strong international reputation of our university for high-impact research in the microbial sciences."