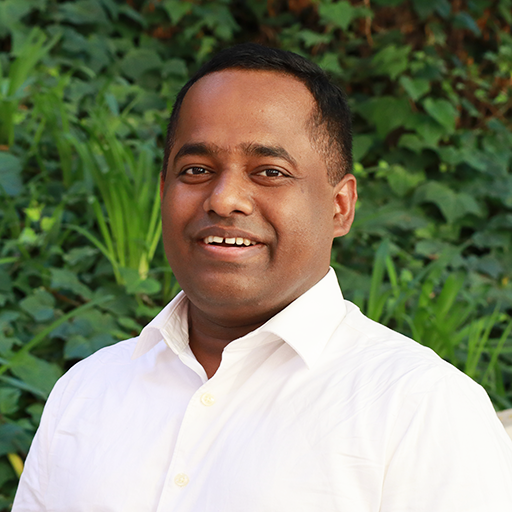 Sanjay Behura
Assistant Professor, Department of Physics
Sanjay Behura is an experimental quantum physicist who specializes in growing quantum materials just one atom thick. He is developing and testing these quantum 2D materials for applications in quantum computing and renewable energy.
In addition to teaching a Physics course on Electronics this fall, Behura is excited to collaborate with students and faculty in the Department of Chemistry and Biochemistry, the Computational Science Research Center, and the College of Engineering to explore properties of new quantum materials. At his previous institutions, he was passionate about mentoring students and creating an inclusive and well-funded lab, which he plans to continue at SDSU.
An avid cricket fan and music aficionado, Behura looks forward to being in San Diego and at SDSU during a time of growth and endless possibility.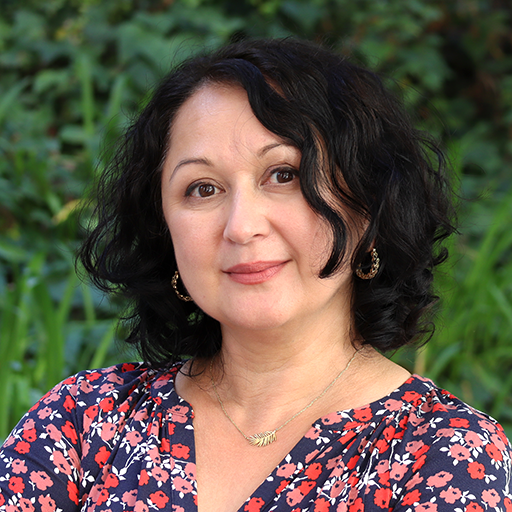 Maya Capelson
Associate Professor, Department of Biology
Maya Capelson is a molecular cell biologist studying epigenetics and gene regulation – how cells remember which genes to turn on and off. She will continue a long SDSU tradition of using Drosophila fruit flies as model organisms to answer fundamental science questions about complex biological processes. Specifically, she will investigate how chromosomes interact with the nuclear envelope and nuclear pores and how these interactions help regulate genes.
Before becoming a biologist, Capelson immigrated to Salt Lake City, Utah from Russia when she was a teenager and majored in chemistry in college. Taking a genetics course blew her mind and altered her trajectory. She completed her doctorate in biology at Johns Hopkins University and then was a postdoctoral associate at MIT and the Salk Institute.
After working as an assistant professor in the Perelman School of Medicine at the University of Pennsylvania, she is very happy about returning to San Diego. She is excited for the intellectual atmosphere and exploratory energy of working with undergraduate and graduate students in the Department of Biology. Outside of work, she loves going to the beach, watching movies and baking with her family.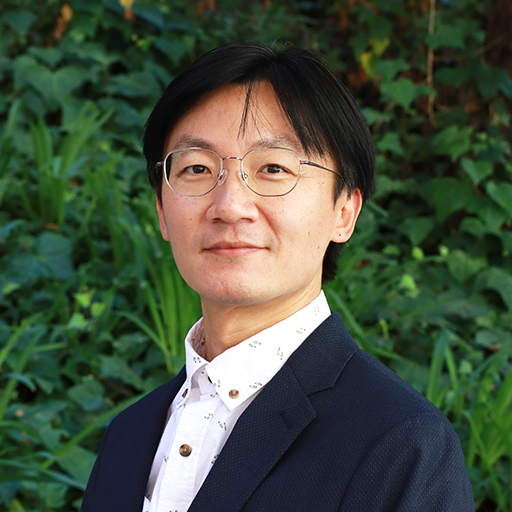 Hyunjong Choi
Assistant Professor, Department of Computer Science
Computer scientist Hyunjong Choi's research interests are in the fields of real-time embedded and cyber-physical systems. He works on middleware – between software and hardware – that will allow autonomous systems like self-driving cars to finish tasks safely and within time constraints. Choi's research will optimize the latency between the moment when an autonomous vehicle first senses an object in its environment to when it executes an avoidance maneuver.
After working in industry, co-founding a company in the Bay Area, and earning his PhD at UC Riverside, he says joining the faculty at SDSU – which includes his wife in the School of Nursing – is an exciting next stage in his research career.He looks forward to collaborating with others in the Computer Science department and starting interdisciplinary projects with diverse applications of Internet of Things-based real-time monitoring, such as in civil engineering, health and agriculture.
Outside of research, he loves playing tennis and walking on the beach with his kids.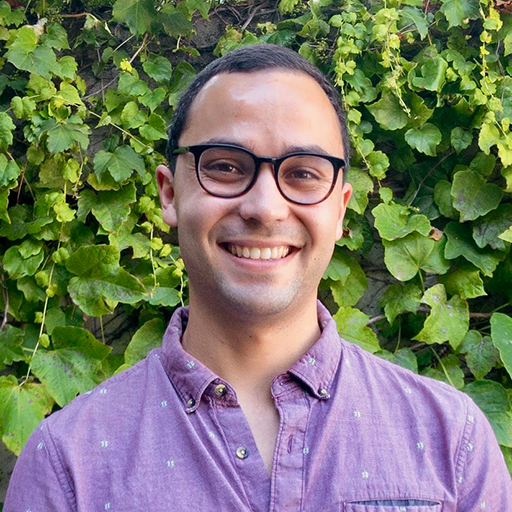 Gordon Rojas Kirby
Assistant Professor, Department of Mathematics & Statistics
Gordon Rojas Kirby is a mathematician who studies groups derived from geometrical symmetries. His research area has several intersections with combinatorics, algebra, and geometry as well as applications to computer science problems such as optimizing memory storage and retrieval.
He attributes his summer doing a research experience for undergraduates (REU) as what helped him realize he could have a career as a mathematician, working collaboratively and getting to travel the world. Kirby is excited to help more students believe they belong in mathematics through both SACNAS and SDSU's competitive math REU program, which has been operating since 2007.
Kirby is happy to move back to southern California after doing postdoctoral research at Arizona State University. You can find him, his wife and his dog on the beach, running or playing soccer.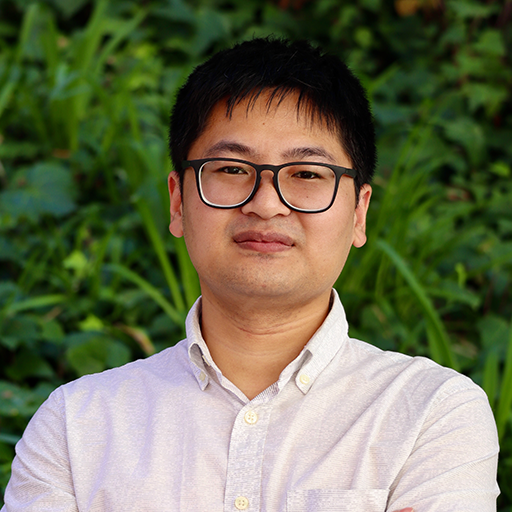 Kai Li
Assistant Professor, Department of Computer Science
Kai Li is a computer scientist with expertise in cybersecurity and cryptocurrency. His research focuses on discovering vulnerabilities in the security of the blockchain  that could potentially jeopardize the more than one trillion dollars invested in cryptocurrencies. This fall, he will be teaching the fundamentals of computer architecture in a systems programming course and hopes to recruit students of all levels to work on his research projects.
After completing his undergraduate degree at Nanjing University of Aeronautics and Astronautics, Li worked in industry. He then earned his doctorate in electrical and computer engineering at Syracuse University, conducting research with IBM and Amazon during the summer terms. Li enjoys the uncertainty of research and appreciates the goal-setting and milestones that are characteristic of working in industry.
In his free time, Li plays basketball, cheers for the Golden State Warriors, and plans out his next hiking destination, having most recently trekked through Acadia National Park.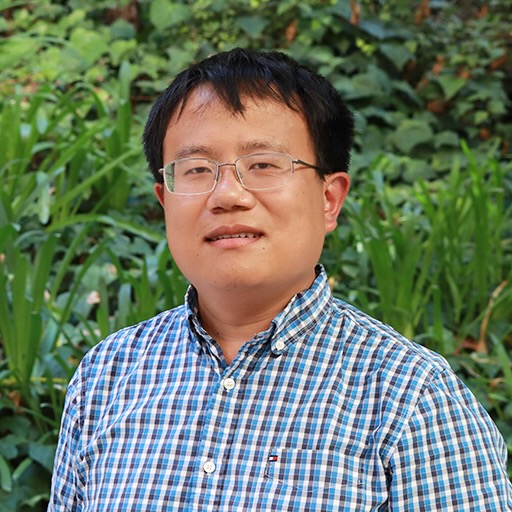 Yuezhi Mao
Assistant Professor, Department of Chemistry & Biochemistry
Yuezhi Mao is a theoretical and computational chemist. He and his lab will use programs, such as Q-Chem, which he helped develop, to calculate which organic molecules are most likely to be efficient catalysts for reactions that convert carbon dioxide into other products. This work is ripe for collaborations with other faculty in the department and across the university who specialize in harnessing solar energy.
As an undergraduate student, Mao found traditional chemistry wet labs challenging. So, he was excited to instead find a way to use the physical principles underlying chemical phenomena to help solve societal problems related to energy, materials and the environment. He completed his doctorate and postdoctoral work at UC Berkeley and Stanford.
In his free time, Mao enjoys watching movies, hiking and playing badminton.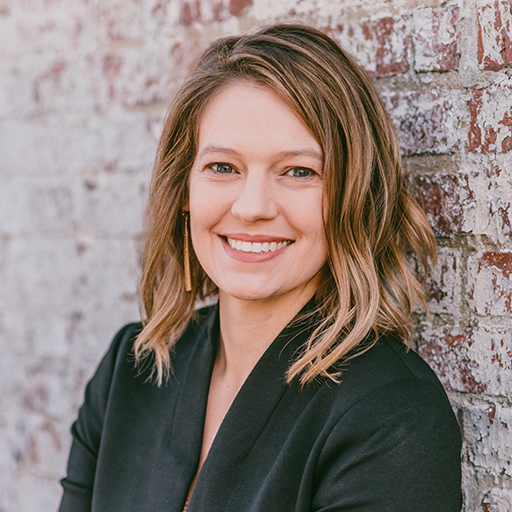 Jessica McCurley
Assistant Professor, Department of Psychology
Jessica (Jess) McCurley ('18) is a clinical psychologist with a focus in health psychology. She has examined the effectiveness of several behavioral interventions for people with chronic health conditions from low-income minority communities. This interest was motivated by growing up with family members with chronic physical and mental health conditions as well as observing anti-immigrant sentiment in her small hometown in Georgia.
McCurley is thrilled to return to SDSU, where she earned her doctorate, because of the opportunities to collaborate with fellow experts in community-based participatory research, work with cross-border populations, and mentor historically minoritized students. In the spring, She will be teaching an undergraduate course on counseling and therapy that will help students understand the science behind improving their mental health.
In addition to soaking up the warm weather with her two-year-old, she looks forward to finding places to do salsa and bachata.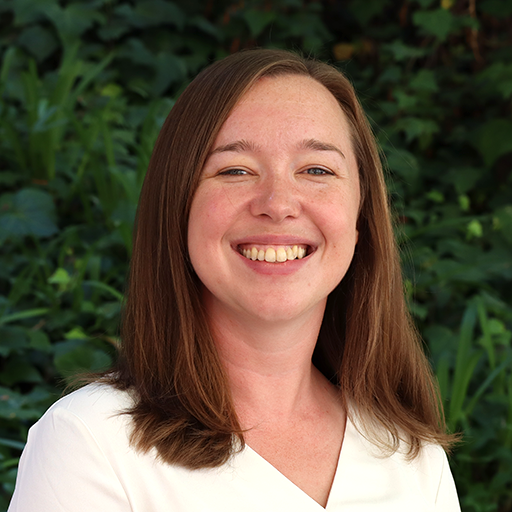 Miranda Parker
Assistant Professor, Department of Computer Science
Miranda Parker is a computer science education researcher focusing on access and equity in computer science learning environments and how instructors can teach computer science more effectively. She also asks questions about how to measure learning and mastery of computer science concepts and skills for learners of all ages.
Originally from Texas, Parker has traveled coast to coast to complete her training, earning her bachelor's degree in computer science from Harvey Mudd College, her doctorate in human-centered computing from Georgia Tech, and holding a postdoctoral position at University of California Irvine's School of Education. In her first year at San Diego State University, she will teach a software engineering course and start collaborations with professors in the Center for Research on Math and Science Education (CRMSE).
Representation of women in computer science has been a prominent thread in Parker's career since taking her first computer science class in high school from a female teacher, even leading to her and a friend rewriting a book about Barbie as a computer engineer to be more empowering. She is an avid open water swimmer and enjoys baking and decorating treats of all kinds, but especially bite-sized cupcakes.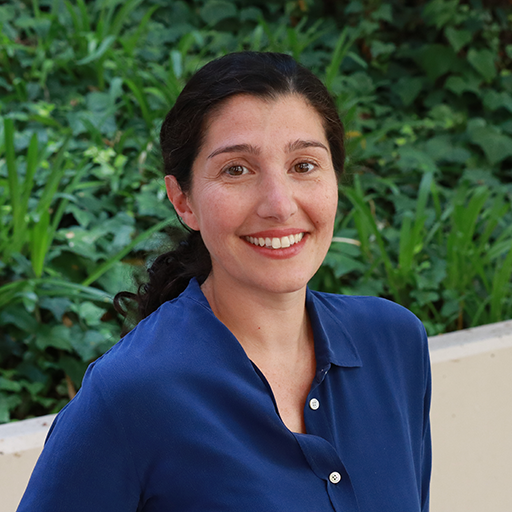 Gena Sbeglia
Assistant Professor, Department of Biology
Gena Sbeglia is a biology education researcher with a focus on the cognitive and psychosocial contributions to meaningful biology learning. Her work seeks to improve the quality, equity, and assessment of undergraduate biology instruction. After studying behavior and genetics of lemurs in Madagascar for her doctorate, Sbeglia transitioned into a focus on discipline-based education research during her postdoctoral work.
She plans to collaborate with faculty in the department and in the Center for Research in Math Science Education who share her passion for and expertise in measuring learning at a public and inclusive institution. In Spring 2023, she will be putting her research and five years of undergraduate teaching experience into practice when she teaches BIOL 204, Principles of Organismal Biology, as an evidence-based, flipped active learning classroom.
Moving from her home state of New York, Sbeglia is excited to take her young kids hiking and to get back into sewing Halloween costumes and other projects.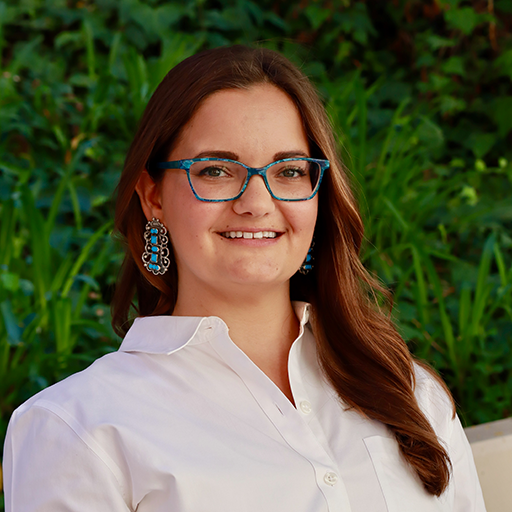 Catherine Schrankel
Assistant Professor, Department of Biology
Catherine (Cat) Schrankel is a cell biologist and immunologist. She researches the transport proteins that animals rely on to interact with toxic chemicals and microorganisms in their environment. Her lab will be one of the first in the world to breed sea urchins that were genetically modified with CRISPR/Cas9 technology. This work will inform our understanding of how small molecules from pathogens affect embryonic development and gastrointestinal disorders.
After nearly abandoning biology as a major early in college, having great mentors and taking a hands-on developmental biology class helped research finally click for her. She earned her doctorate in Canada and then worked as a postdoctoral fellow at the Scripps Institution of Oceanography. Schrankel is excited to join SDSU because of all of the different animals and questions that are being asked in the Department of Biology and because of how many first-generation students, like her German immigrant parents, she will have the opportunity to mentor.
Outside of the lab, she enjoys painting, playing cello and spending time with her partner and dog.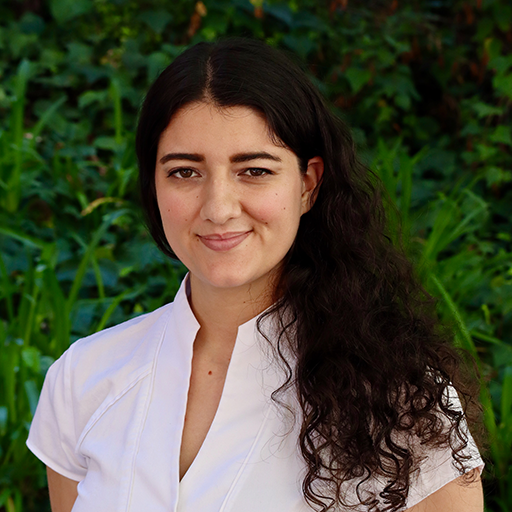 Ariana Stickel
Assistant Professor, Department of Psychology
Ariana Stickel ('12) researches neuropsychology, specifically Alzheimer's and dementia, in Latino populations. She takes a biopsychosocial approach to identifying risk factors for cognitive aging, taking other health conditions like cardiovascular disease and cultural pressures to acculturate into consideration. Stickel says her grandmother fuels her focus on older adults and informing clinical decisions for the under-studied Latino population.
After completing her graduate training at the University of Arizona and a postdoctoral position at UC San Diego, the first-generation college student says returning to where she had her first taste of research working with bilingual preschoolers feels like coming home. Stickel looks forward to mentoring students in SDSU's Advancing Diversity in Aging Research (ADAR) program led by Terry Cronan, who Stickel worked with as a student herself.
In her free time, Stickel enjoys eating good food, spending time with her family, and improving her watercoloring skills.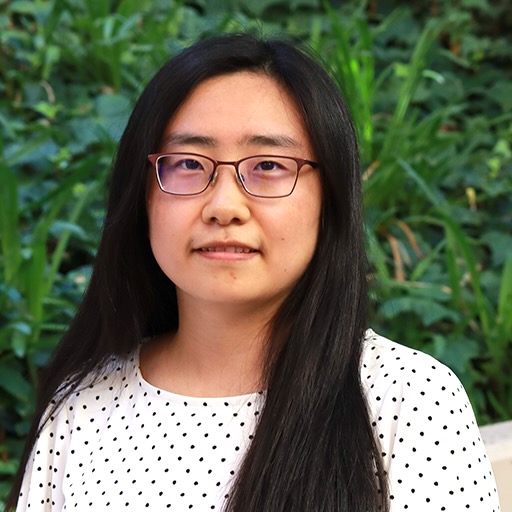 Xin Wang
Assistant Professor, Department of Mathematics & Statistics
Xin Wang is a statistician and data scientist aiming to answer a variety of questions using methods that identify clusters within survey, longitudinal and spatial data, among other types. From analyzing distribution of crop land to how obesity varies among age groups over time, she plans to collaborate with researchers within and outside the College of Sciences, such as in geography, public health and education.
Wang earned her bachelor's and master's degrees in statistics at Renmin University of China and completed her doctorate at Iowa State University. Before joining SDSU, she worked at Miami University in Ohio. She will teach a survey sampling course in Fall 2022 and is excited to teach more computational courses in future semesters.
When she is not running regressions or learning new statistical techniques, Wang loves spending time at the beach with her two-and-a-half-year-old son who is currently obsessed with cars.