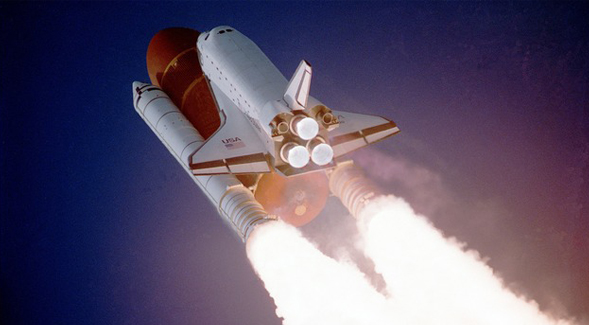 The students will spend time each year working alongside NASA scientists.
By Coleen L. Geraghty
Three San Diego State University students have received multi-year fellowships from NASA to support their graduate research and education.
Adrian Rivera and Sergio Sandoval are studying aerospace engineering, and Haley Swanson is studying analytical chemistry.
Swanson and Rivera were two of only seven recipients nationwide to receive NASA Minority University Research and Education Project (MUREP) Fellowships this year. Their research will contribute directly to NASA's work and mission, said Mike Kincaid, associate administrator for NASA'S Office of STEM Engagement.
Rivera is pursuing a joint doctoral degree in structural engineering mentored by professor Satchi Venkataraman. His research uses models to predict damage on space vehicle components and their residual strength after impact in order to prevent a catastrophic event during launch. Rivera will also conduct research alongside NASA scientists each year at the Langley Research Center in Virginia or the Glenn Research Center in Ohio.
Swanson's research explores possible chemical reactions that may have led to increasing the complexity of life. Working with professor Gregory Holland, she hopes to gain a better understanding of how life on Earth began and evolved in order to aid scientists in "making better predictions regarding the habitability of other planets." Swanson will spend 10 weeks each summer conducting research at NASA's Ames Research Center in California and will seek a postdoctoral position after completing her joint Ph.D.
Sandoval is a graduate student on track to enter a Ph.D. program in aerospace engineering. He received a highly competitive NASA Space Technology Research Fellowship and is also part of the NASA Pathways Program at the Johnson Space Center, which which puts him on track to become a permanent employee.
Working with professor Ping Lu, chair of aerospace engineering, Sandoval is researching algorithms for advanced entry and powered descent guidance for human missions to Mars. The results have potential implications for the design of spacecraft guidance control for deep space exploration and may help reduce the cost of space exploration, enabling longer and more complex missions. Sandoval will do research at NASA's Johnson Space Center in Houston, the Jet Propulsion Laboratory near Los Angeles and the Langley Research Center.