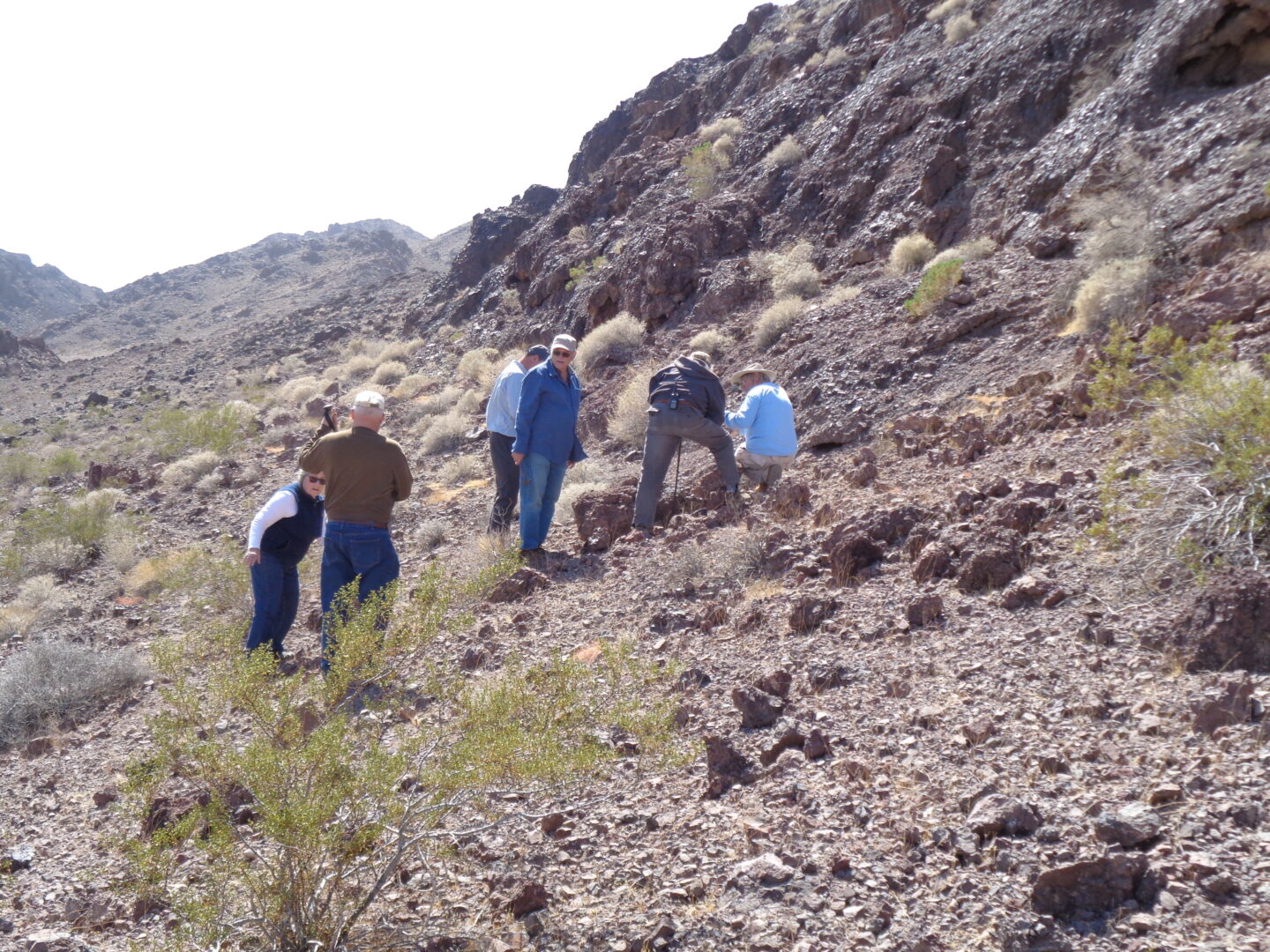 In the first weekend of March 2022, two dozen SDSU geology alumni and their families set out in cars full of camping gear with their sights set for the Midway Mountains. This was the 35th annual geology alumni field trip, returning after a brief hiatus during the COVID-19 pandemic.
Alumni Bill Elliott, Joe Corones and Sue Tanges ('80) have coordinated the excursions since 1987.
"We like to just go out and look at rocks together," Tanges said.
She first fell in love with geology when, in the fifth grade, she received a box of rocks as a gift. Her desire for a career with rocks solidified after a weeklong trip to Yosemite in high school.
She has since traveled to several national parks, frequenting the Grand Canyon as a river rafting guide when she isn't too busy with her full-time position as a San Diego-based engineering geologist.
But the group field trips afford opportunities to see things Tanges doesn't see every day. On the 2022 trip, alumni explored mines, manganese deposits and visible fault lines. They also estimated the age of different rocks in the area based on a layer of ash deposited from volcanoes in Sonoma and Napa Valley.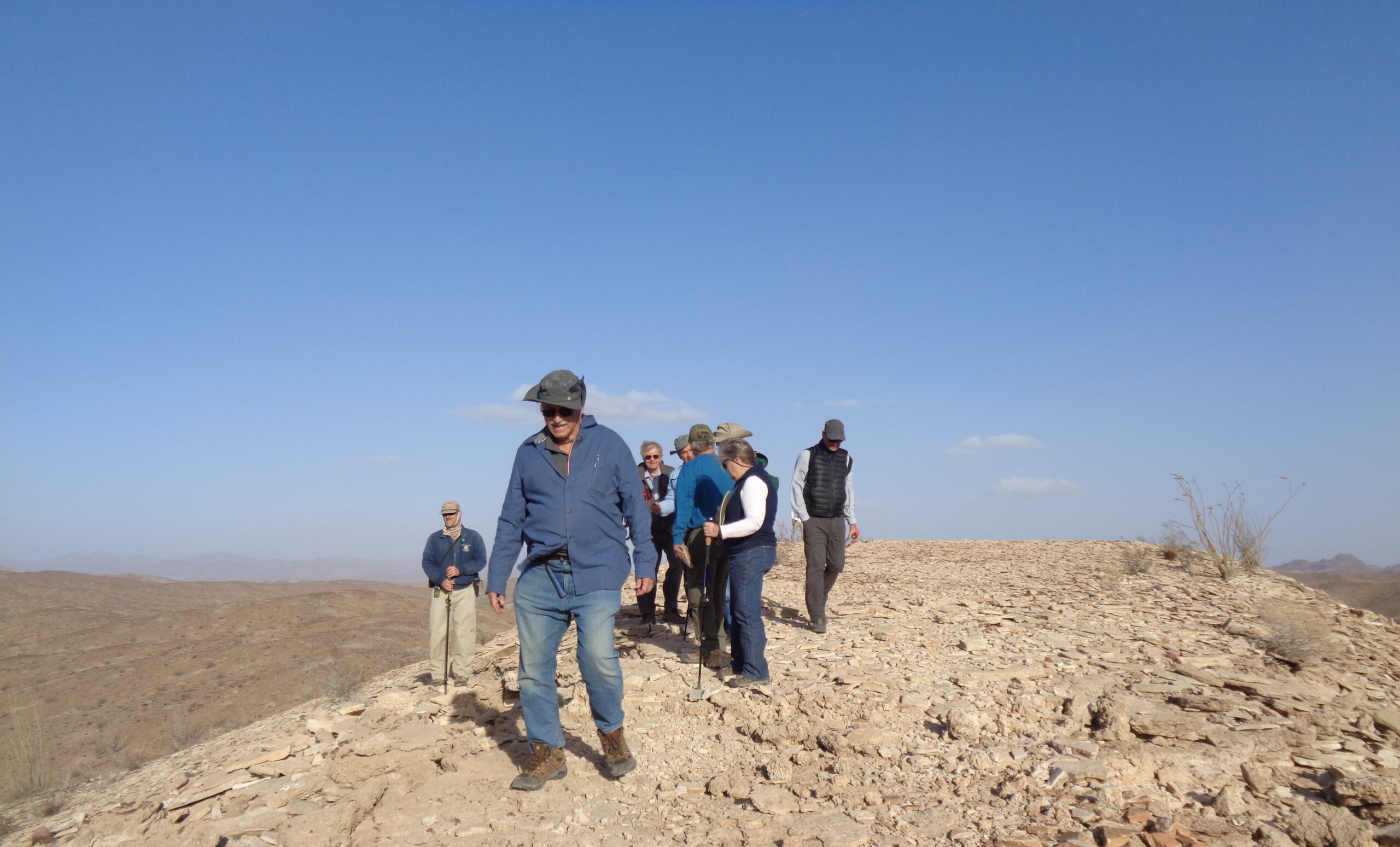 Group of geology alumni estimate the age of tan rocks under their feet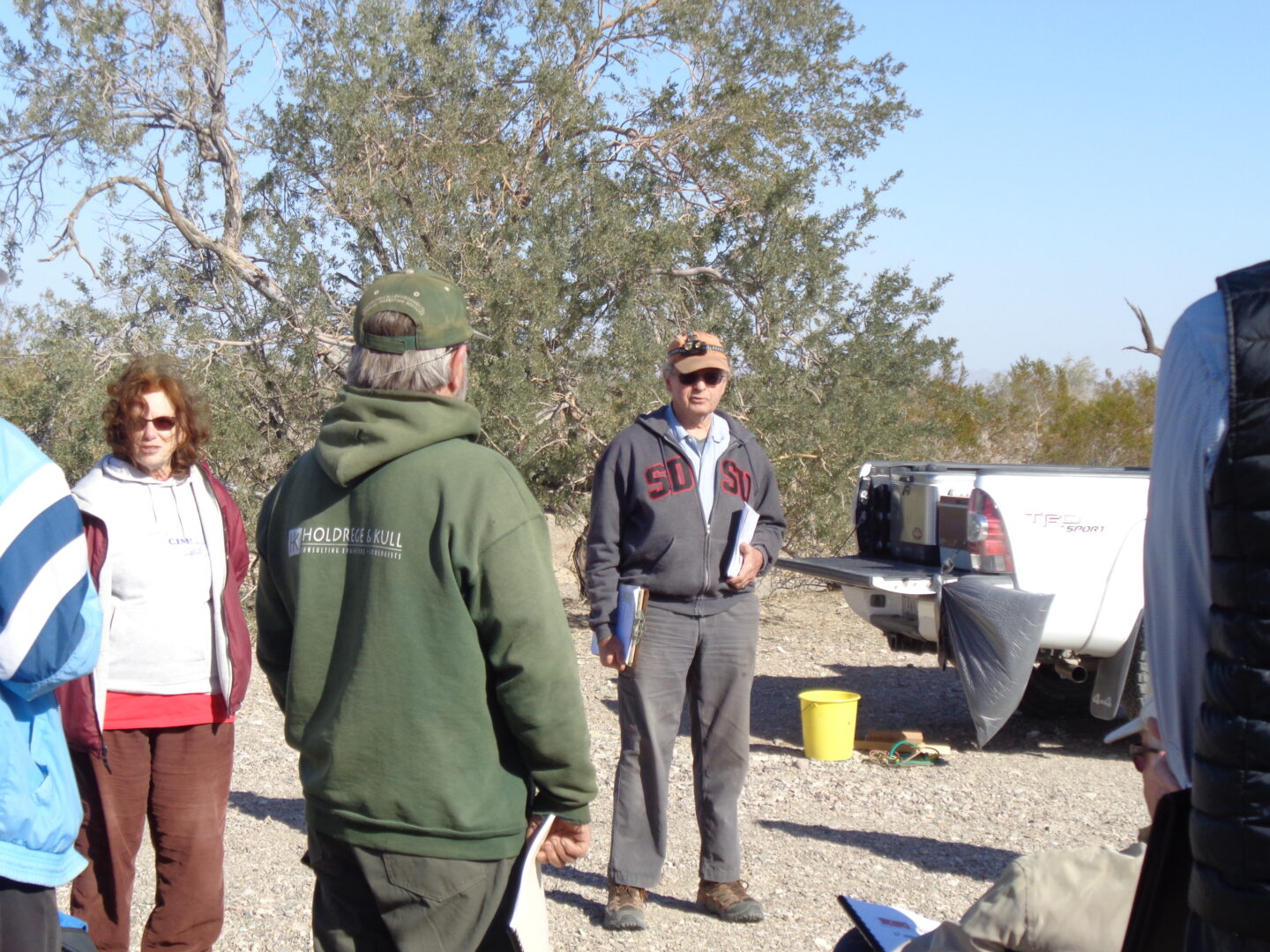 Geology alumni gather around trip leader Joe Corones at their campsite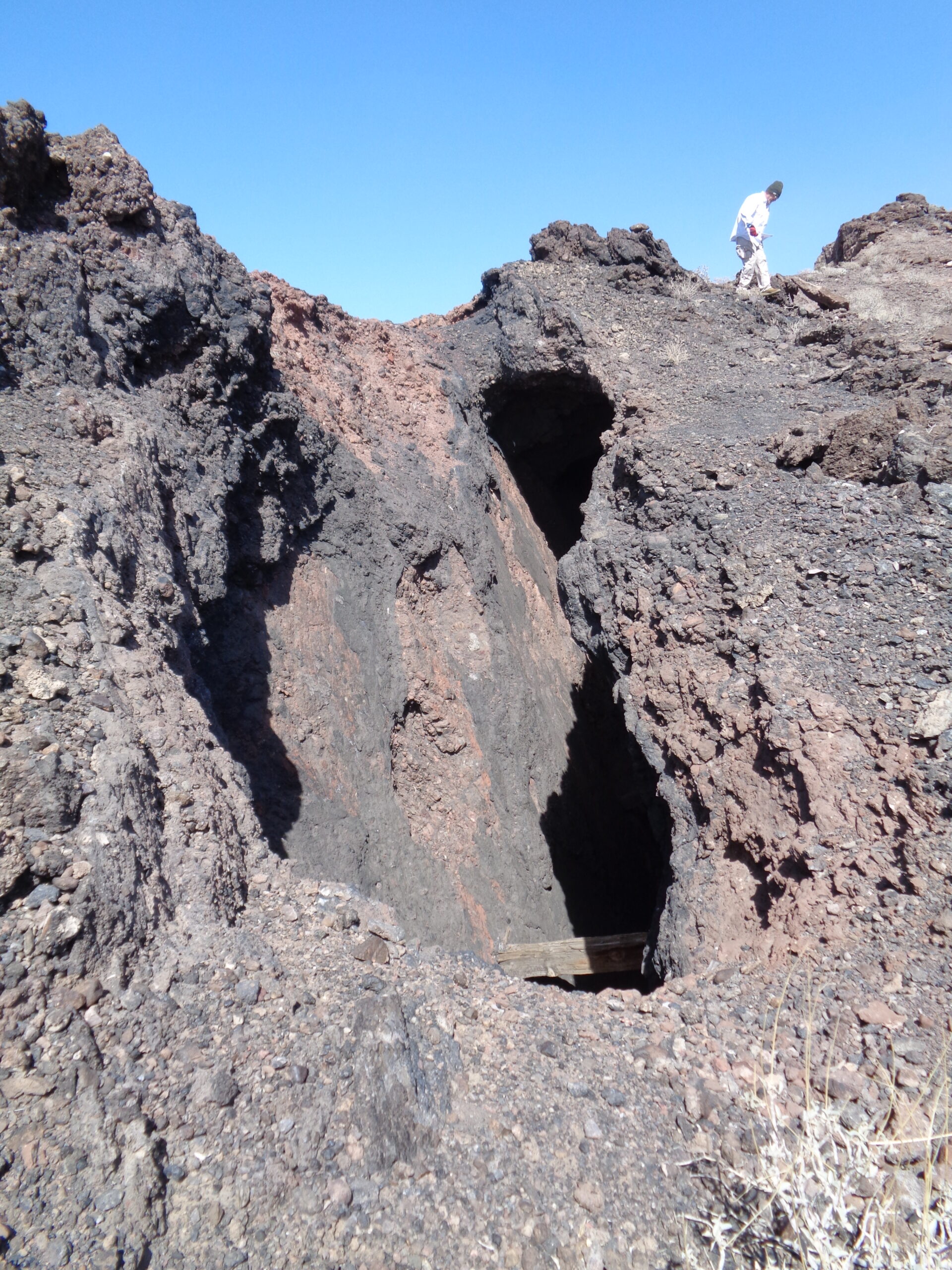 An old mine shaft with streaks of manganese
Previous trips explored the White Mountains, the Mojave National Preserve, jurassic formations in southwestern Utah,  and more.
Historical Precedent
SDSU geologists have been going on field trips together since at least the 1930s, according to images from the SDSU Library Archives.
Pictured in these photos are Sue Cornell, Ollie Goodbrod, Vinnie Clark, Julie Osborne, Katherine Wing, Bob Hale, Norman Houser and others.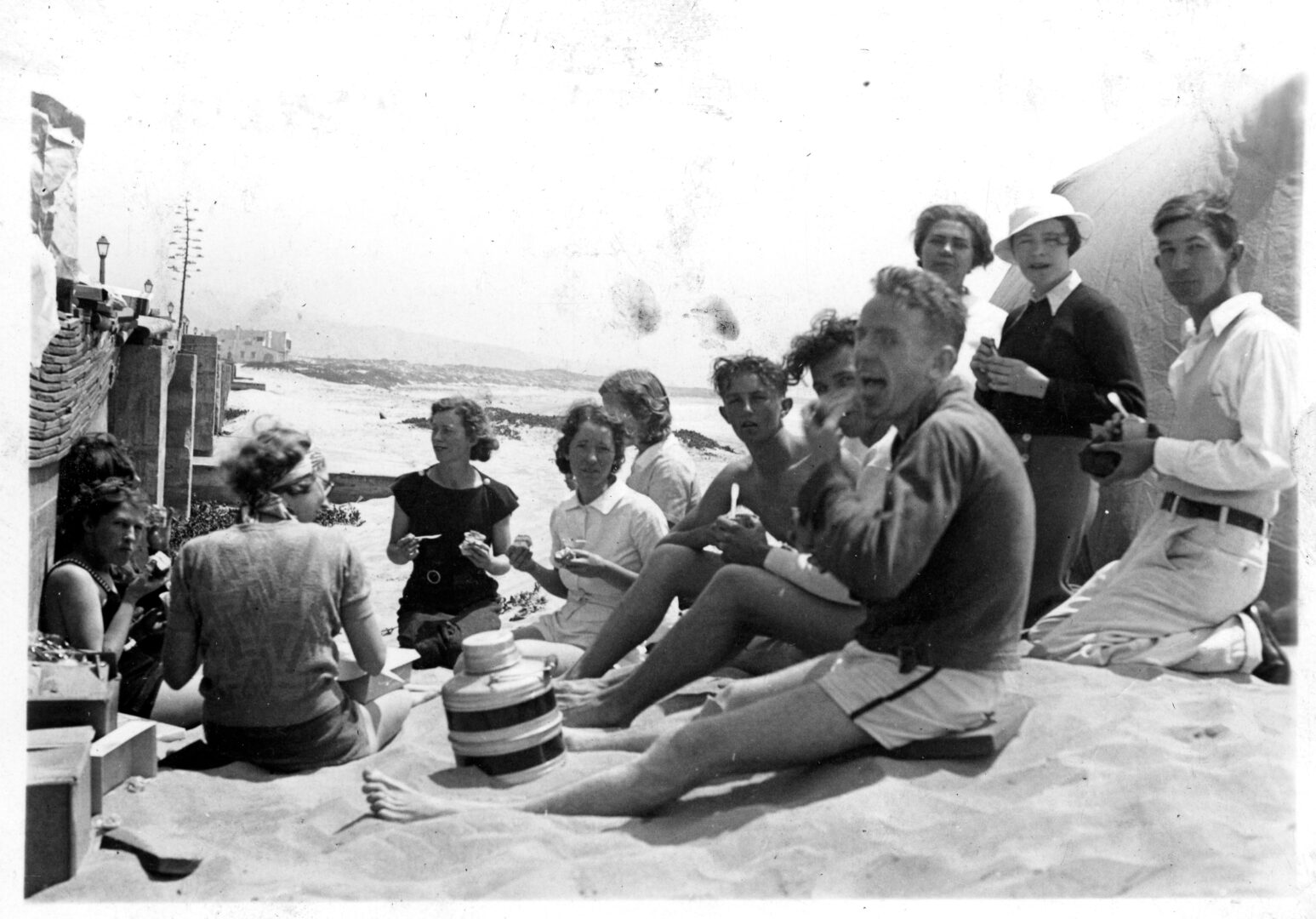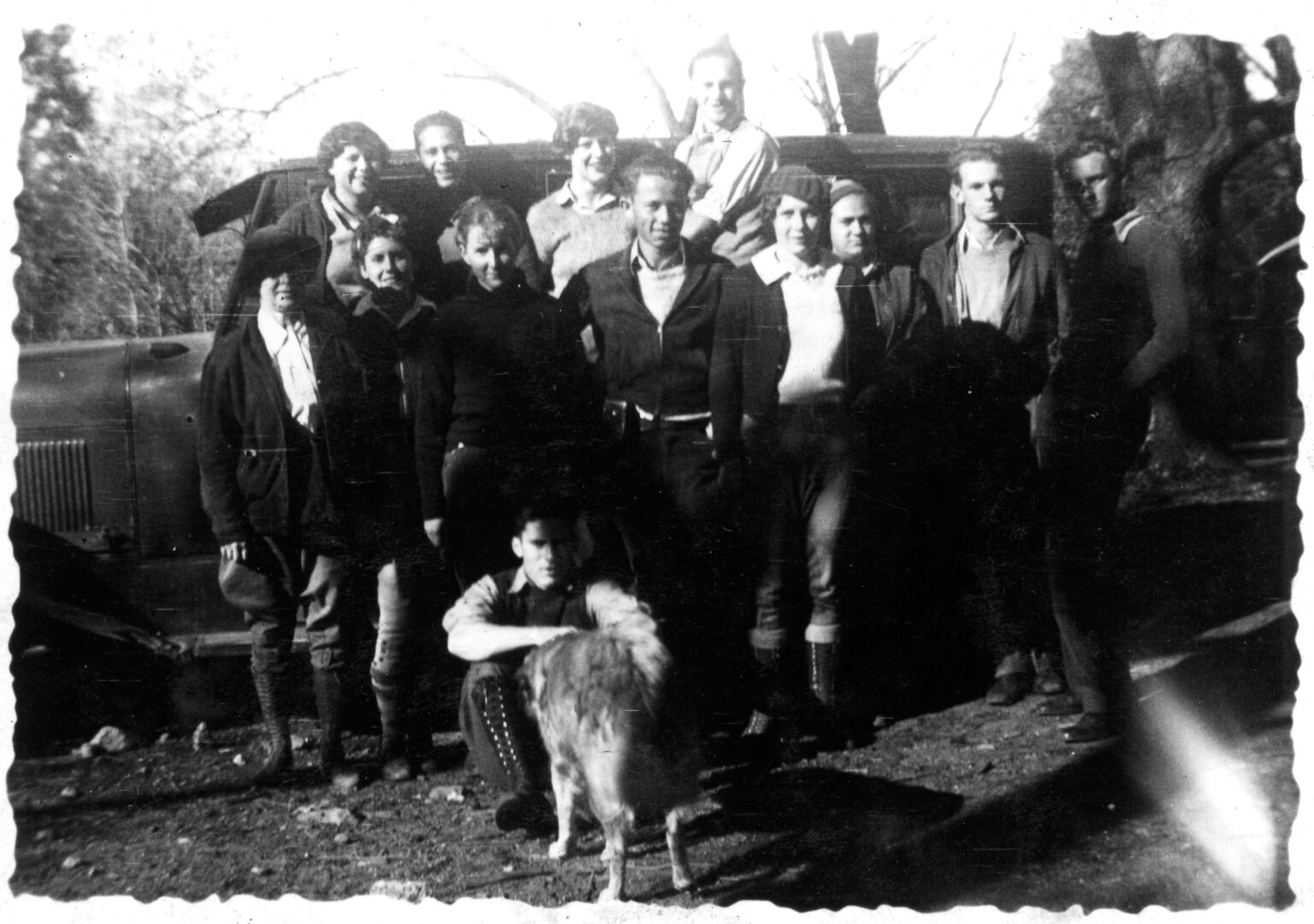 In the 1960s, R. Gordon Gastil took undergraduate students on field trips to map the topography of all of northern Baja California. The products of these trips are on display in the room named in his honor, on the first floor of the Geology Mathematics and Computer Science building.
Present Day
Field trips are an essential component of the hands-on training students receive in SDSU's Geological Sciences department. 
In addition to local excursions during classes, sophomores regularly travel to the Grand Canyon. 
As explained by SDSU structural geology professor, Rafael Almeida, these field trips are essential for students, especially those from underserved and non-traditional backgrounds, to appreciate the outdoors.
SDSU's Association for Women Geoscientists and the local chapter of the American Association for Petroleum Geologists also hope to restart their outreach and events soon.
If you have photos from past Geological Sciences field trips to share or would like to support future excursions, please contact Heather Webb via email, hwebb@sdsu.edu.