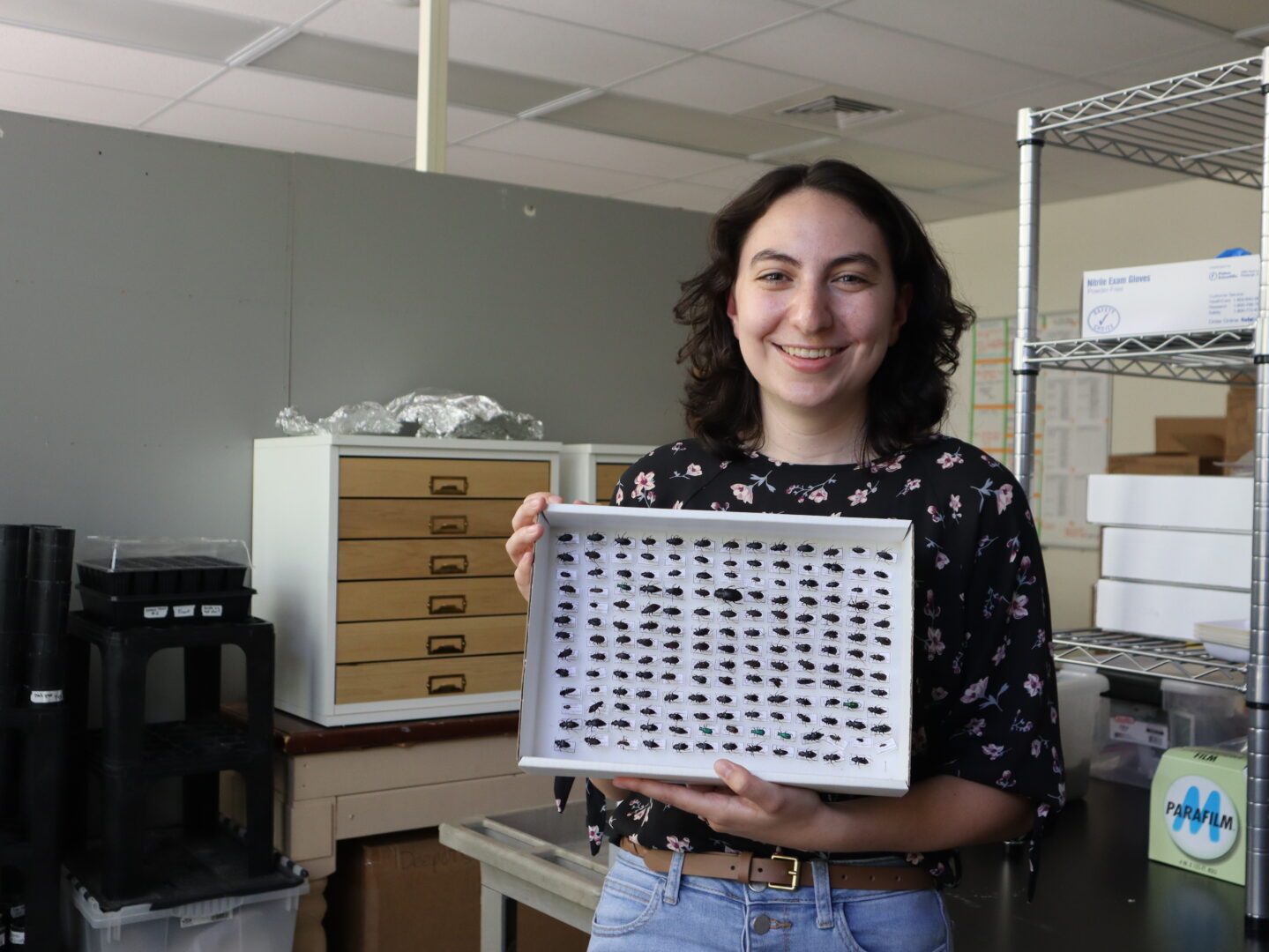 In high school, pre-pandemic, Maricela Alaniz would be so anxious at the thought of interacting with others that she would avoid the grocery store entirely. Her experiences at San Diego State University allowed her to reinvent herself, someone who confidently doles out the advice: "Just talk to people, you never know what that person has done or what they can help you with."
Initially wary of SDSU's reputation as being a very social and "rambunctious" school, attending a reception for the Weber Honors College helped Alaniz envision a new life outside of her home state of New Mexico. The honors students, like her, prioritized academics and were excited to study abroad. "I fit in, these are my people," the biology major said.
Once on campus, she gradually mustered enough courage to attend meetings for the Marine Ecology and Biology Student Association (MEBSA), where she was often the only first-year student in a sea of upper division and graduate students.
"It was really intimidating, but I knew it was where I needed to be," Alaniz said.
Meet the Beetles
Students in the club encouraged her to get involved in research. A flyer to join ecologist Nick Barber's community ecology lab, featuring a prominent image of a metallic blue, six-spotted tiger beetle, recurrently caught her eye on Canvas pages and bulletin boards, so she decided to apply. Then an email came through to set up an interview the next morning.
"I don't know how to do research, but I'm just going to do the interview," Alaniz thought to herself, nervous to talk about her interests in ecosystems for the first time.
A few weeks later, Alaniz was integrating into Barber's lab as one of just a few undergraduate assistants, categorizing beetle specimens and reading research papers.
"As she moved into her sophomore year, she had learned to advocate for herself and was finding her grownup feet," said Karen Alaniz, Maricela's mother. "She was just finding her voice and rhythm when the world shut down."
Due to COVID-19, the young researcher moved back home to New Mexico, but she was still able to participate in a research experience for undergraduates (REU) remotely. Her skills at identifying insects helped her analyze data about how drought affected large bug populations in Puerto Rico.
"I wouldn't be where I am now without the REU," Alaniz said. "They're game changers."
But she was dissatisfied with not knowing how her findings would be implemented into conservation, policy and action.
Hope for the Future
"The idea of how my research, if it could impact something or be added to policy or management or save our planet in some way, that makes me happy." Alaniz said. "That's something I want to incorporate into my future: how to reach out to people outside of ecology and tell them how the research is meaningful."
This summer, Alaniz will be presenting agricultural research to government officials, scientists, and farmers before taking a gap year to apply for Ph.D. programs and partake in a community science cruise to Antarctica with a boatload of strangers.
"It's been exciting to see how Maricela has taken what she's learned as a biology student, her experiences, and her achievements, and grown as a scientist. At the same time, she has been a role model for other students in the lab," said Barber, the SDSU professor and Alaniz's mentor.
"Maricela entered college shy, scared and not self-reliant," Alaniz's mother said, "and is leaving SDSU an independent, hard-working woman with a voice and a direction who understands empathy and still knows how to and when to ask for help. She has become exactly the person she wanted to be."