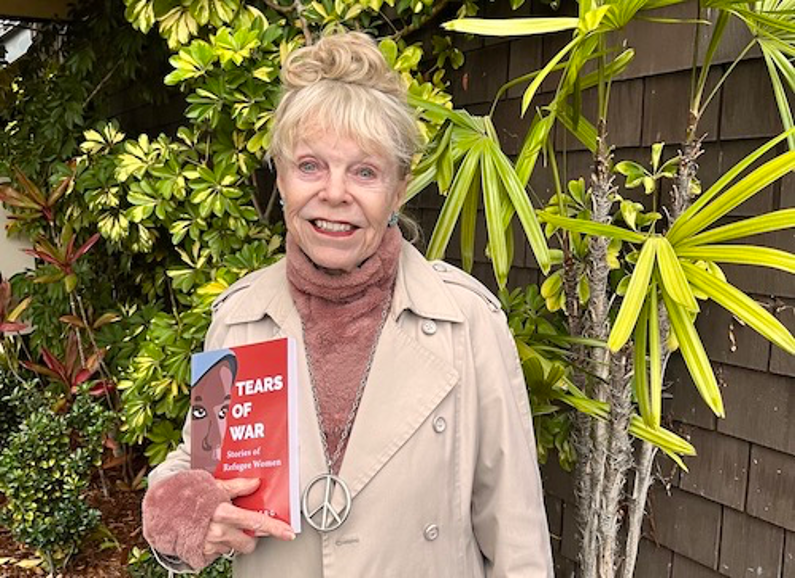 When Anne Hoiberg graduated college in the 1960s, the prevailing custom was to get married. Despite being proposed to, she decided to buck expectations, decline and head west to California with a friend.
Her friend got a stable job as a nurse in San Diego, while Hoiberg questioned her dream of being a writer, thinking to herself, "I don't know that much about life – what would I write about?"
So she enrolled in San Diego State University's master's in psychology program. She quickly fell in love – with providing therapy and conducting research.
Learning how to analyze statistics and operate early computers made her and her classmates especially employable at the Naval Health Research Center in Point Loma. She graduated, got a job collecting data for the Pentagon and stayed on for twenty-five years.
After the draft ended, Hoiberg's work provided the foundational evidence that women in the Navy could do anything male sailors could do.
"Women are far more cost-effective," Hoiberg said, comparing the health issues that servicemen and servicewomen face during and after their service. She presented her research to generals in Europe and spoke before the United Nations.
An Honorable Charge
When Hoiberg retired from her position as a research psychologist in 1992, her phone rang off the hook with organizations in need of her expertise. The National Women's Political Caucus called asking her to spearhead efforts to elect more women to office; she accepted immediately.
While serving as president of the local chapter of the United Nations Association in 1996, the U.S. Department of State invited Anne and other chapter members to serve as election supervisors in emerging countries. Anne accepted the invitation and participated as the international head of a voter registration center in Bosnia for two months, following a war that forced millions, particularly Muslim families, to seek refuge elsewhere. From 1997 to 2004, she supervised seven elections in Bosnia, Kosovo, Ukraine, and Belarus. These experiences contributed to her passion for helping refugees who fled to the United States and, like herself, settled in San Diego.
Years later, for an exhibit for the Women's Museum of California and an accompanying documentary film, Hoiberg interviewed refugee women from fifteen countries – including Bosnia, Liberia, Iraq and the Democratic Republic of the Congo.
She found what she could write about.
Her most recent book, Tears of War: Stories of Refugee Women, published by SDSU's Montezuma Publishing, compiles 37 of the women's inspirational tales of resilience and success.
One of the purposes of the book, she says, is to ask, "How do we stop wars? How do we help women? How do we create a new society that is not militarized?"
In addition to her career as an author, Hoiberg volunteers her time for the Nile Sisters Development Initiative, a local non-profit. One of the organization's many programs helps refugee women earn their certifications to work as nurse assistants, echoing back to Hoiberg's early days in San Diego.
Hoiberg also still advocates for women's rights, her rebellious spirit soldiering on.