Congratulations to Dr. Allison Vaughn on receiving the WPA Early Career Research Award for her work on social relationships, stigma, and health!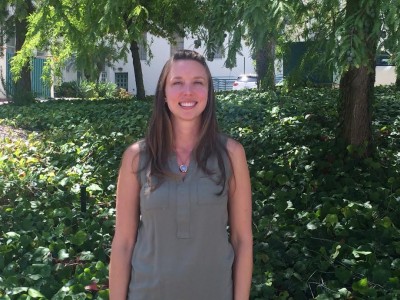 WPA EARLY CAREER RESEARCH AWARD
ALLISON VAUGHN
San Diego State University
Dr. Allison Vaughn is Associate Professor of Psychology at San Diego State University, where she also maintains affiliations with LGBTQ+ Studies, Women's Studies, and the Center for Sexuality and Sexual Health. She earned a BA from Cal Poly Pomona, an MA in Social Psychology from SDSU, and a Ph.D. in Social Psychology from the University of Utah.
Dr. Vaughn's research is at the intersection of social relationships, stigma, and health. Her work is both basic and applied, and aims to understand and reduce stigma, especially in the areas of sexual identity and health status. Her research in these areas has resulted in 27 peer reviewed publications, many of which are in top-tier journals. She has received funding for her research from the National Institutes of Health and San Diego State University and has been active in applying for funding from various institutes at NIH, National Science Foundation, and private foundations.
In addition to her personal accomplishments as a researcher, Dr. Vaughn is also actively involved with teaching and mentoring students in research. Her passion for research and teaching was described by her colleagues as "contagious" and she has received awards and recognition as an
outstanding instructor and mentor. Many of her publications have included students as co-authors—both graduate and undergraduate. She is an active member of the WPA research community, and together with her students, has presented 34 papers and posters at WPA.
In recognition of her accomplishments as a researcher in the first 10 years of her career, the Western Psychological Association is pleased to recognize Dr. Allison Vaughn with the 2018 WPA Early Career Research Award.