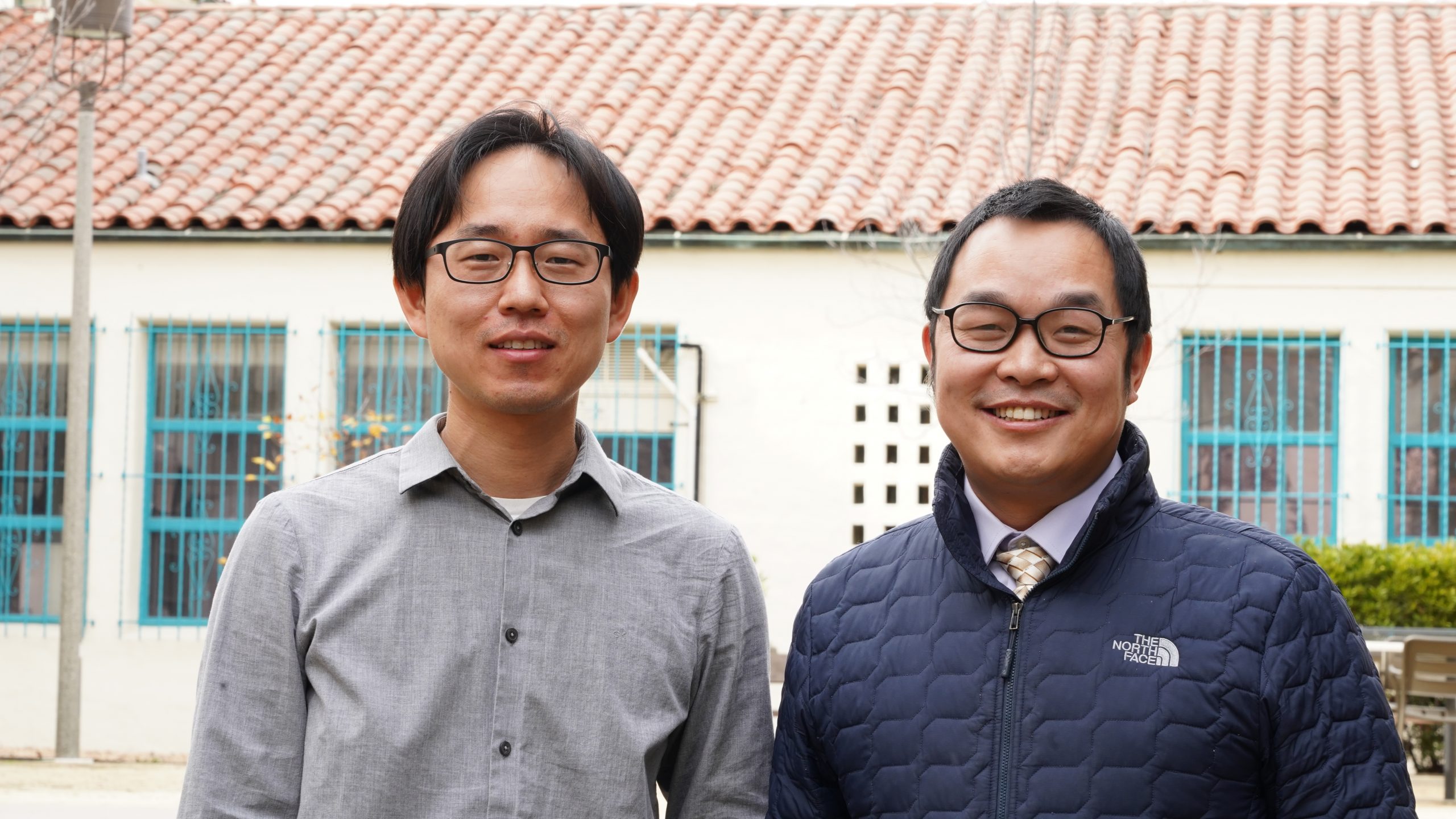 By Sarah White
With $1.7 million in new grant funding from the National Science Foundation, San Diego State University chemists Youngkwang Lee and Yong Yan are conducting innovative research projects that mimic nature's chemical reactions to design better disease-fighting drugs.
Biophysical chemist Lee creates artificial cell membranes so he can study how a family of proteins, called Raf kinases, are commonly disrupted in cancerous cells and kickoff reaction chains.
Yan, an inorganic chemist, and his team are developing a method that attempts to emulate photosynthesis catalysts to eventually make pharmaceutical drugs cheaper and more sustainable to produce.
"Our faculty researchers are unafraid to take on these kinds of grand challenges, and they are identifying solutions that will support the future of humanity and improve the human condition," said SDSU President Adela de la Torre. "We are incredibly proud of the achievements of professors Lee and Yan, who are leading in some of the most transformational research that, with future application, will improve the lives of many."
"SDSU faculty are becoming increasingly competitive for national and other prestigious awards and grants, largely because they are innovative, cross-disciplinary, and because of their overwhelming commitment to improving our world," de la Torre continued.
Lee and Yan receiving the prestigious award shows a trend at the university. Since 1998, SDSU has received 23 NSF CAREER awards. Nearly half of them – 11 awards – have gone to early career faculty within just the last three years.
"This incredible progression represents not only the increasing competitiveness of our brilliant researchers, but also significant investment by SDSU to ensure our early career faculty are successful as they build and refine their research portfolios," said Hala Madanat, interim vice president for research and innovation. "We have several programs in place to help faculty submit ambitious and successful grant applications – including a workshop specifically for CAREER award applicants. We are really seeing the dividends of these investments, and are excited for continued growth in the future."
Creating a Better Understanding of Cancer
Raf kinases are arguably one of the most studied proteins, but their activation mechanisms are still far from being solved, Lee said, adding that earlier techniques provide limited information about factors affecting Raf kinase activity. Lee likened this to knowing the final outcome of a football game, but not knowing who, when, or how each team scored.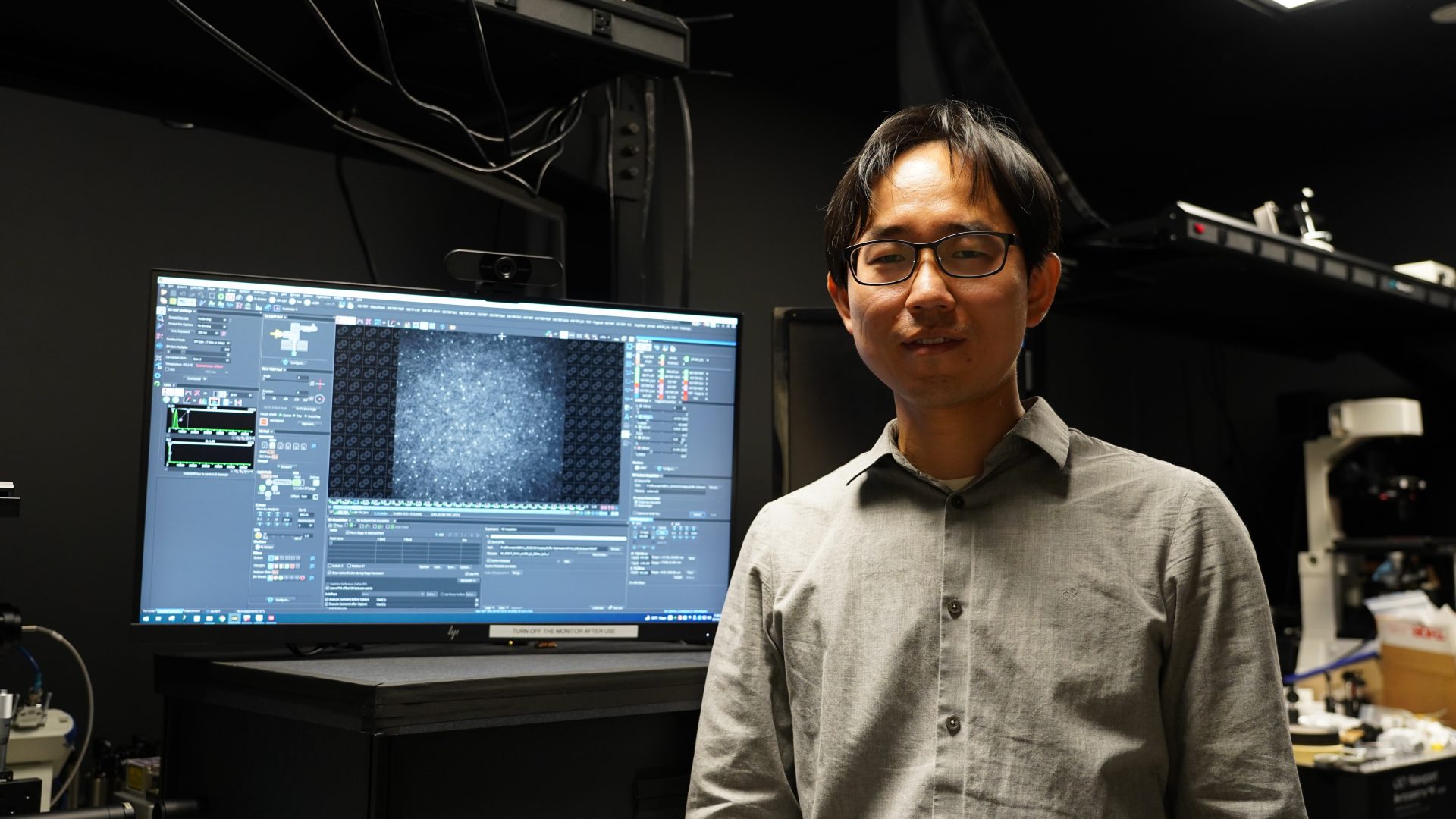 With a 5 nanometer-thick layer of lipids on top of glass, Lee captures detailed images and videos of individual Raf kinase molecules working in real-time at nanometer spatial and millisecond temporal resolution. This is the very play-by-play his field has been missing to more deeply understand the proteins.
Tuning the composition and concentration of membrane molecules will improve our understanding of what conditions are necessary for Raf kinases to function properly, and where and when they interact with cell membranes, Lee said. This, in turn, can explain why cancer patients develop resistance to drugs that target the Raf kinases and suggest novel therapeutic strategies.
"I am very excited about this grant as it rewards all the hard work my students have done," Lee said. "This generous long-term funding will unleash our research potential."
Improving Methods for the Production of Treatments 
Yan's research transforms light energy into the movement of electrons using perovskites — crystal structures composed of organic carbons and inorganic metals.
"We're developing a more sustainable and economic method to make chemicals that we want and hopefully new chemicals that can't be synthesized with traditional means," Yan said.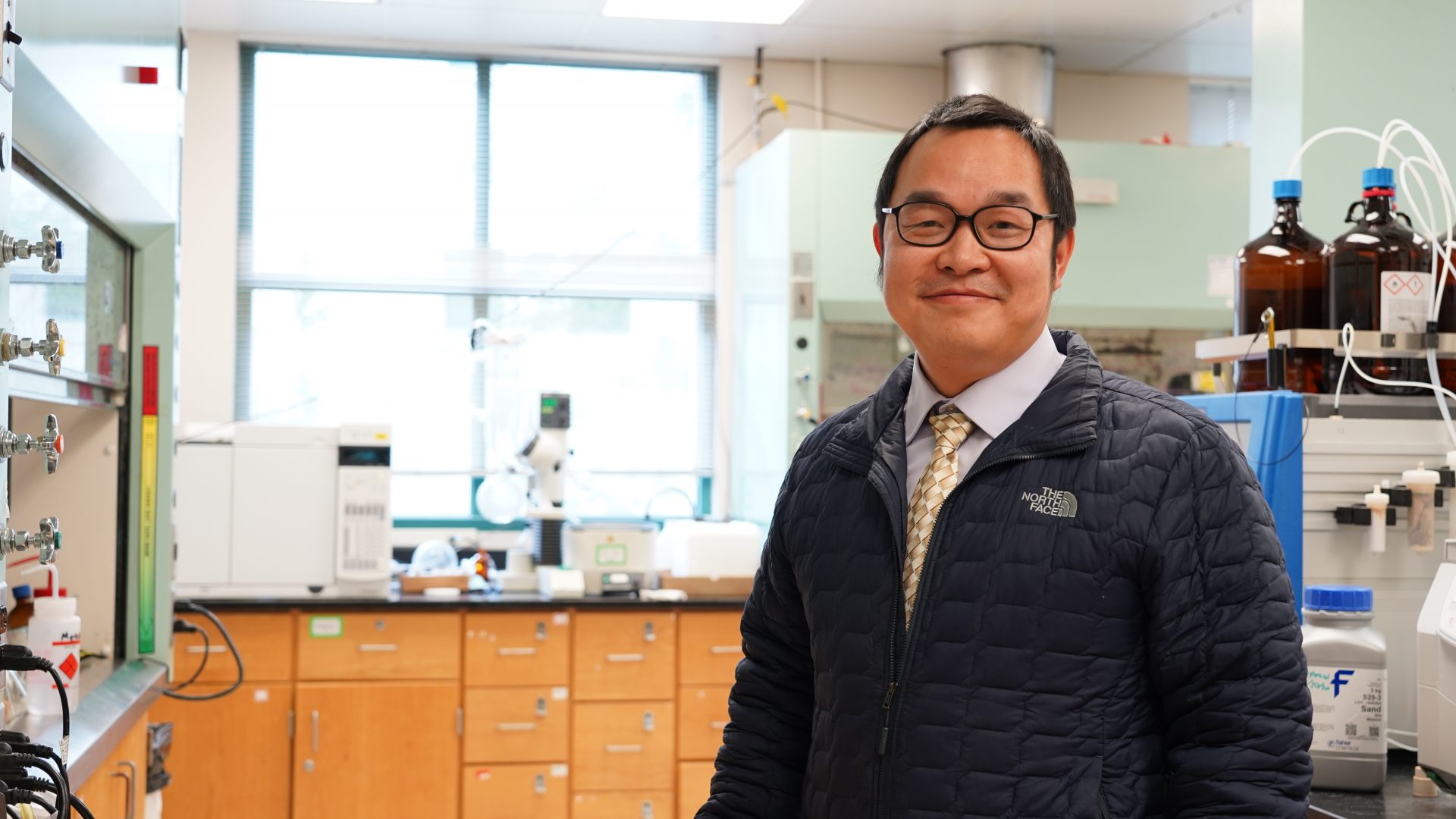 Yan said his team has surpassed a rate of 52,000 reactions per unit of artificial catalyst, and is approaching the capability of naturally occurring enzymes. Other artificial catalysts require more expensive precious metals, like iridium and platinum, which have to be replaced after as few as 100 reactions. This increased efficiency could pave the way to more scalable production of drugs like the new oral antiviral pills developed by Pfizer and Merck to treat COVID-19 in high-risk patients.
"I am humbled by the recognition for the research program that I have been striving to establish at SDSU," Yan said. "Receiving the NSF CAREER award indicates how resilient we have been during the global pandemic. I am extremely thankful to my team, my mentors and my collaborators."
In addition to funding research assistant stipends, these grants will allow both chemists to bring their research out of the lab and into classrooms — at SDSU as well as local high schools.
Undergraduates will continue to get hands-on experience making perovskites in CHEM 427 and Yan plans to also host industry professionals to help students envision a rewarding career in inorganic chemistry.
Lee will use some of the grant funding to further develop 3D-printed prototype cartridges for turning smartphones into functioning microscopes. Donating these to San Diego schools will allow students to learn the principles of microscopy and be able to contribute to real research projects at a fraction of the cost of standard microscopes.
"We should each be proud of these faculty advancements and achievements. Not only do they reflect well upon the faculty themselves, but they also lead to meaningful and career-relevant experiences for our students," said SDSU Provost Salvador Hector Ochoa.