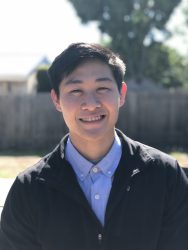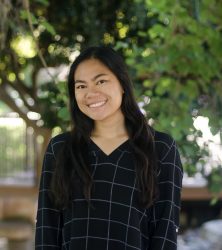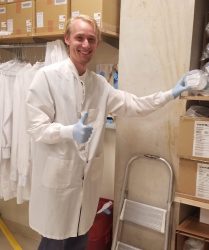 Interested in biomedical research? The Bridges to Stem Cell Research Internship Program (BSCRIP) gives students extensive, paid research experience in the field of regenerative medicine.
Three students from the 2020-2021 cohort recount their experiences. Although they each have different goals since completing the program, all three students valued the friendly community of BSCRIP, the mentorship they received, and how much confidence they gained in doing and talking about scientific research.
Kouta Lee, a 4th year biology major, studied the links between diabetes and pancreatic cancer with human tissues and cell cultures. He felt honored to be trusted with the responsibility of experimenting on cells that cost as much as a car.
Later in the summer, he co-authored a publication, trained a master's student in the lab techniques and received an award for a presentation on his projects.
"BSCRIP helped me realize that research is amazing but it isn't something I want to pursue for my career," Lee said. He now plans to try out the clinical side of being a physician before applying to medical school.
Jessica Octavio, a 4th year microbiology major, experimented with multiple stem cell types, derived from skin cells, to identify genetic mutations common across Kleefstra Syndrome and other autism spectrum disorders. She is interested in pursuing a career in the human-centered design side of biotechnology, potentially through earning her PhD.
"Science seems like magic from the inside, even if it is a lot more manual work than magic sometimes," Octavio said.
Davis Klein, a biochemistry major, stayed an extra year at SDSU for what he described as "the best gap year" to participate in BSCRIP at the Salk Institute. He now knows with 100% certainty that he wants to do a PhD.
Continuing from his BSCRIP work, his dream project is to compare organoids from primate, human, and dolphin brains to better understand the causes of Alzheimer's.
"It felt like research was done behind closed doors," Klein said. "But this program throws you in, opens the doors, and shows that science is actually a very welcoming place once you get across that initial boundary."
In addition to serving as research assistants, BSCRIP students received technical and ethics training for working with stem cells and participated in networking events with alumni in industry and academia.
Applications for the 2022-2023 cohort of BSCRIP are open until January 15th, 2022.