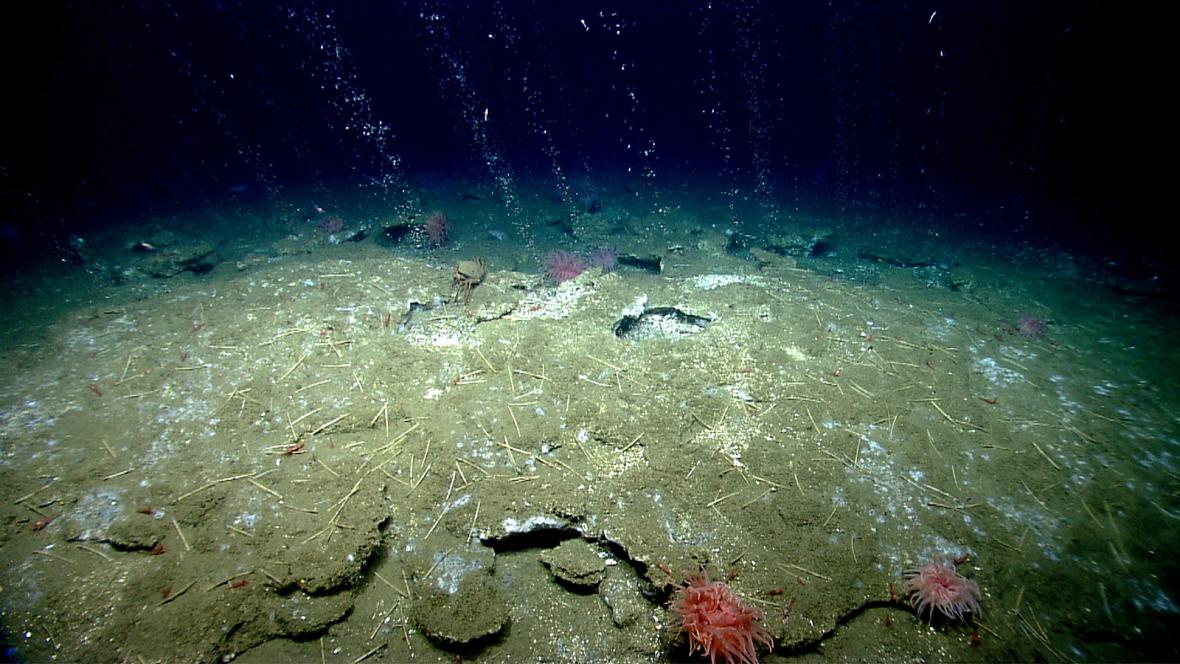 Four ideas will address sustainable agriculture, community action, environmental justice and carbon capture.
(Second of four articles in a series on Big Ideas)
By Padma Nagappan
The negative impacts of climate change can be seen from water and food supply to extreme weather, ocean acidification and atmospheric pollution.
Four teams of researchers propose solutions to mitigate these impacts that include government and community intervention, food security and biodegradable plastics made with captured greenhouse gases.
Climate Change is one key category of Big Ideas which represents innovative solutions to real world problems. The other categories include Health and Well-being, Social Justice and Transborder Solutions.
The ideas have been proposed by teams of cross-disciplinary researchers across campus who will work in tandem with students and the community. The Big Ideas initiative seeks to combine, leverage and promote San Diego State University's strengths for the betterment of the world. The initiative was launched by President Adela de la Torre in fall 2019, and 17 teams have advanced to the next stage, following a year of ideation and discussion.
Here is a look at the proposals, which will be part of a video showcase series — Short Films for Big Ideas — followed by a webinar and moderated discussion scheduled for 4-5 p.m. Thursday, Mar. 11, via Zoom.
Global Regenerative Entrepreneurship Hub
Extreme weather, wildfires and prolonged drought have hurt the world's food supply, unleashing a hunger crisis and creating islands of inequity. Food insecurity has emerged as a global problem.
"Food security was already under pressure and it's now in free fall, and we're at a critical inflection point," said Ami Doshi, management faculty at the Fowler College of Business.
Overgrazing, overfishing, intensive farming and deforestation have led to diminished biodiversity, depleted water resources and contribute to climate change.
"There is a different and better way," said Martina Musteen, the Charles Hostler professor of global business. "We must build a food ecosystem based on regenerative activity."
From seed to sea to spoon, the researchers believe food security can be established in sustainable ways, but ultimately the entire food system needs to be mapped out. The next priority will be to focus on technologies that improve sustainable farming and food production.
Drawing upon the expertise of researchers, farmers, community members and industry, SDSU researchers envision an SDSU Global Regenerative Entrepreneurship Hub to unite disparate sectors and support commercialization of solutions. Their aim is to develop and disseminate best practices and form the basis for an inclusive, innovative policy agenda.
Community Climate Action Network
The capacity to create equitable, vibrant, sustainable communities in San Diego is threatened by wildfires, drought, food and water insecurity, disease and environmental injustice. This is especially true for underserved, under-resourced communities.
A team of scientists and communicators is embarking on an initiative to address these challenges, by catalyzing community climate adaptation and resilience.
The Community Climate Action Network (CCAN) will "ensure we move beyond planning and strategies and take action, by pioneering programs and leveraging SDSU's expertise" in public health, sciences, arts education, and business, said Megan Jennings, director of the SDSU Institute for Ecological Monitoring and Management.
Three phases will focus on strategic steps to achieve this goal, from building a community practice to cutting-edge, actionable research and scholarship that will result in community driven transformation.
CCAN will build on SDSU's partnerships with urban, rural, border and tribal communities, distinguished geography professor emeritus Doug Stow said, to address food security, reduce wildfire risk, effectively manage natural lands, and ensure environmental and social justice.
The team envisions CCAN as a hub connecting grassroots and community organizations with SDSU researchers, students and staff working together to create change.
Metabolism of Cities in a Living Lab
For vulnerable communities in Southern California, social, environmental and economic injustices can be especially devastating during difficult times.
Underrepresented communities possess critical experience, insights, and knowledge for addressing systems failures and driving innovation.
Gabriela Fernandez, adjunct professor of geography and director of Metabolism of Cities Living Lab, will lead a team that applies participatory planning tools to generate knowledge from communities typically overlooked in development planning. Urban metabolism refers to the city as a living organism.
The team seeks to leverage community assets and knowledge to advance equitable engagement, urban sustainability and shared wealth creation in cities while helping them localize the United Nations' sustainable development goals by 2030.
It aims to build solutions, create and share knowledge between the cities of San Diego, and Brawley and Calexico in Imperial County, and co-develop technologies for underrepresented communities.
Advancing Zero-Fossil Technologies for Engineered Carbon (AZTEC)
Traditional manufacturing and disposal produces considerable waste, which diminishes the quality of our water supply, pollutes and degrades terrestrial and aquatic ecosystems, and accelerates the emission of greenhouse gases (GHG) such as carbon dioxide (CO2) and methane.
Emissions from animal farms, anaerobic digesters and wastewater treatment plants can be converted into valuable materials such as plastic that can be used for consumer products.
Leveraging their expertise in renewable energy, electrocatalysis, GHG bioconversion, and biomaterials, a team of biologists, chemists, mathematicians and engineers will work on Advancing Zero-fossil Technologies for Engineered Carbon (AZTEC).
The AZTEC team will integrate new advances in CO2 capturing with emerging synthetic biology strategies to develop a robust production platform for novel protein-based materials in a one-step fermentation/purification manufacturing process.
Engineer Asfaw Beyene has developed novel wind turbine blades and this renewable energy source will be used in the capture of carbon. Chemists Douglas Grotjahn and Jing Gu will develop catalysts and use microbial fermentation to convert CO2 into useful chemicals such as methanol. Microbial biologist Marina Kalyuzhnaya will work on leveraging the natural capacity that microbes have to consume methane and convert it into cell building blocks, to produce useful proteins.
The team envisions producing designer proteins, made of components akin to spider silk, which will be used to make clothing that can be completely recycled instead of thrown away.